Geo data geared for stage-2 privatization
The UK's public mapping data has been put on the road to privatization after the Ordnance Survey opened talks to become a govco.
The controversial plan contradicts official claims that the UK is committed to turning its most valuable public data sets into open data. Such data is already being sold for profit by quasi-public bodies – called Trading Funds – set up under the privatization programmes of consecutive Conservative governments over the last 40 years. The govco plan continues that effort.
Ordnance Survey slipped out that it was in talks to become a govco in the summer, when a public furore over the government's other govco plans was reaching full boil.
Sir Rob Margetts CBE, non-executive chairman of Ordnance Survey, said in its annual accounts on 18 June it was looking at govco plans because it wanted more flexibility.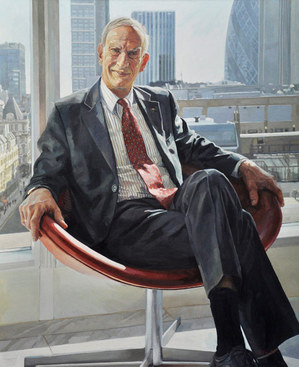 His office was unable to say what that meant. Other Trading Funds have sought govco status to shed the generous terms and conditions they must give their civil service staff. This would give them flexibility to undergo "digitization", which involves replacing costly manual processes with computer automation. The coalition's Digital Transformation programme aims to automate 80 per cent of operational civil service jobs. Trading Funds seeking govco status have meanwhile claimed a need for flexibility to do private sector mergers without civil service constraints. Employment laws usually force private companies acquiring public assets to give effected staff the same generous terms as they get in the civil service.
An Ordnance Survey spokesman said one advantage of the deal would be that its staff would no longer be civil servants. He was unable to elaborate. But he insisted it would remain wholly government owned.
A spokeswoman for the Department for Business, Innovation and Skills, which acts as shareholder of the partially-privatized Trading Funds, refused to discuss the plans.
She said BIS couldn't talk about the reason for the talks until the talks were concluded. They had not yet concluded. Ordnance Survey said in June it was aiming for a decision by 30 September.
That was before the govco furore forced BIS to puts its other plans on ice.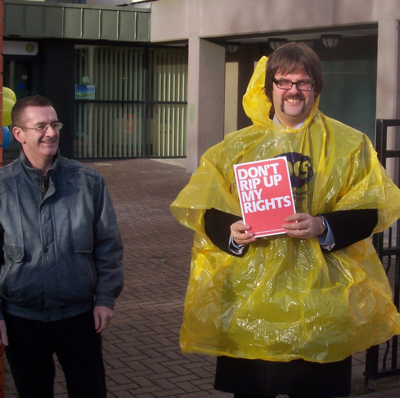 Business secretary Vince Cable tore up similar plans for the Land Registry after their leak to The Guardian newspaper sparked staff protests, and a parliamentary committee criticized his department's earlier privatization of Royal Mail.
The Royal Mail deal, with the national address database at its heart, created such a stink about squandered data assets that the Advisory Panel on Public Sector Information (APPSI) stepped in with guidelines to stop any more public data being sold off carelessly.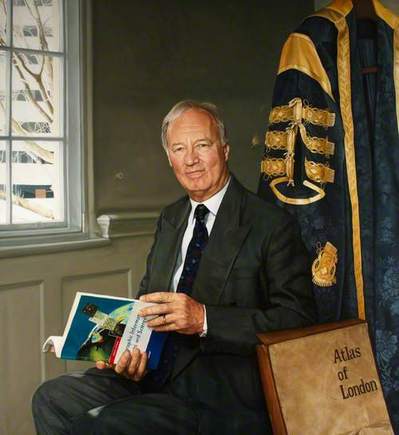 APPSI Chairman David Rhind – formerly chief executive officer of Ordnance Survey – said it was "entirely proper" for government to monetize its data assets.
He said no more public data assets should be sold off so carelessly. They should be leased to the private sector for up to 10 years-a-time instead.
But private investors might make a claim for ownership when they were required to keep leased public data sets up to date. So he imagined the public might not always keep ownership of its data after all.
Rhind explained his position on privatization with reference to Ordnance Survey's current search for a CEO to lead it into an emerging global market for mapping data.
The new CEO would lead Ordnance Survey through a time of transition by commercialising data for global markets, said the job advertisement on the Sunday Times website, on the day its annual report was published in June.
Global ambitions
Markets for geospatial data services were booming, said its annual report's statement on the govco proposal.
"Becoming a GovCo would enable Ordnance Survey to become more responsive and flexible, keeping pace with the rapidly changing markets," it said.
Ordnance Survey made about £45m selling data to energy and property firms with an obvious need to map their assets last year, said its annual report. It also started selling data to wealthy insurance and banking firms. They had been feeding its geographical data into risk and market intelligence systems.
This contrasted with Companies House, another Trading Fund that declared in July it would make all its data open. Its announcement followed Cable's veto of the Land Registry privatization. But the companies registrar's own accounts exhibited a database with little proven monetary value and minimal growth potential.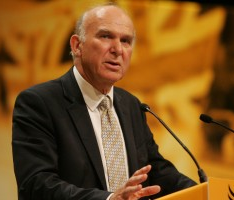 The political backdrop of the affair, however, was complicated. Cable was reported to have stopped the Land Registry privatization against the wishes of Conservative Party ministers. He told his Liberal Democrat Party conference on 6 October that his Tory coalition partners were obsessed with cuts because they detested public services. His department was responsible for the Royal Mail data privatization and the Companies House data release.
Ordnance Survey's spokesman said this week: "We are working with BIS on reviewing the Trading Fund business model. We are looking at being a govco. It's a project that's still being explored."
But he insisted the govco would remain wholly public. Only its data would be sold. He talked up its open data releases. But its minimal releases were all intended to introduce potential customers to its premium-priced data.