Coalition c̶a̶b̶a̶l̶ network breached computer c̶a̶r̶t̶e̶l̶ state
The coalition government sought to catalyze the dissolution of big public bodies by publishing their contracts.
It wanted ultimately to "transform" lumbering government departments employing lots of people in big call centres, turning them into into whizzy web apps that rendered most government jobs in software.
It would only do this if it could break open the big outsourcing deals the big government departments did with big contractors to run their national, public services. It would employ ecosystems of small, private tech companies to do the transformation. But first it had to break the public sector open so the interlopers could get in. Total contract transparency was part of the plan.
Some of the contractors who helped formulate its policy subsequently did well under its contracts. Only their contracts were redacted.
They assembled at the Network for the Post-Bureaucratic Age, a think tank prime minister David Cameron launched in 2010. He used the launch to announce that he would reform government by publishing all public contracts "in-full".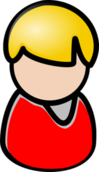 Led by Liam Maxwell, who subsequently became responsible for implementing coalition digital reforms as Cabinet Office's chief technology officer, this Post-Bureaucratic bunch insisted likewise that transparency must be "imposed" and "enforced" on public contracts. This was set out in their September 2010 report, "Better for Less" – effectively a blueprint for the ICT Strategy that would spearhead the coalition reform programme, issued in March 2011.

Maxwell's co-authors all subsequently helped him implement the coalition's computer-led reforms: Jerry Fishenden, Cabinet Office advisor and LSE academic who worked with Maxwell as deputy government CIO, and who organised and wrote the Public Administration Select Committee hearings and report in 2011 that generated the resonant but insubstantial accusation that the public sector ICT industry was corrupt and therefore needed urgent reform;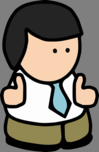 Jonathan Sowler, who worked with Fishenden on strategy at Microsoft before 2010, and who then joined Methods Consulting, a principle contracting firm for the Cabinet Office's digital transformation programme;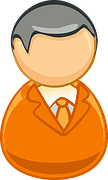 Peter Rowlins and Mark Thompson, owners of Methods, the latter an architect of the coalition

reform programme as advisor to chancellor-to-be George Osborne before the 2010 election, and Cabinet Office advisor after it – he also articulated the policy in numerous papers he co-wrote, as a Cambridge University business school lecturer, with Fishenden;

Simon Wardley, a consultant to the Cabinet Office through the Computer Sciences Corporation's Leading Edge Forum advisory group, and one of the foremost public advocates of the coalition-flavoured model of computing;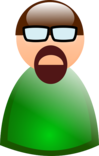 and William Heath, chairman of Mydex, an identity software company that helped formulate the coalition's Identity Assurance Scheme and then won a place on its £25m pilot contract in 2013.
This lot demanded public contracts be published in full. But Maxwell wasn't quite as strict about their own public contracts.
His Cabinet Office published its contract with Mydex in 2012 only after redacting the names of directors and civil servants involved in the deal. Mydex was subsequently lined-up for a place on the £150m Verify framework, the successor to the ID Assurance scheme trial.
IDA, the coalition's replacement for the last government's dreaded Identity Cards Scheme, was the keystone of all its reforms: it couldn't automate government if it didn't also have an automated way of identifying people who used its automated government services. Maxwell's colleagues all coincidentally shared a professional interest in such systems.
Contracts

Mydex was a shoe-in for a place on the £150m framework contract, having helped design the coalition ID scheme, and being one of a few pioneers in the world of the principles behind it. The other trial companies were all expected to get places too when Cabinet Office finalised the deal this month.
But this all changed at the end of March, while Computer Weekly was resarchng the NpBA cabal network. Cabinet Office issued a jaw-dropping announcement: Mydex was not getting a place on the £150m Verify framework after all.

It was unprecedented for any government department to renounce a supplier from a contract before its award was announced. It was surely unprecedented for government to renounce a supplier from a contract at all?

"Mydex CIC has been an important partner for GOV.UK Verify and, although it will no longer be one of the certified identity providers, that partnership is ongoing", said the Cabinet Office statement.

"Mydex goals remain aligned with HMG policy," it said. Mydex would continue developing identical systems "alongside" the UK government contract as well. It just wouldn't be on the contract anymore. It neglected to say why.
Recession

Maxwell imposed transparency but loosely again when his department gave his compadres at Methods Consulting a place with 65 other suppliers on its £2bn ConsultancyOne framework in 2013. Contracts Finder recorded the deal with blank, generic framework templates.

Thompson and Rowlins did well out of it because they restructured Methods, pre-empting the policy changes they had helped Cameron's government devise.

They had in 2009 been on a similar 3-year, £500m ICT Consultancy framework with 23 other suppliers.

But their business was crushed by a freeze Cabinet Office minister Francis Maude put on IT spending in 2010 while he prepared to implement Thomson's reforms, and while Fishenden prepared the way with his racket about a cartel.
Methods' revenue dropped from £54.9m in 2009 to £28.7m in 2012 after Maude's freeze bit, according to their annual accounts registered with Companies House. Methods reacted boldly to this crisis: by almost halving to 21 people the administration, sales and marketing staff who had formed its entire workforce, and replacing them with twice the number of consultants.

Since Methods applied for a place on the £2bn ConsultancyOne contract at the start of 2012, it hired 42 hand-picked consultants, doubling its staff from pre-downturn levels. It got a place, and its public sector income subsequently jumped 60 per cent, back to pre-downturn levels, at £46m.

Thompson and Rowlins bragged in Methods' annual reports how Cabinet Office reforms called for just the sort of thing their business was geared up to do.
That was "scalable, commoditised computing" – the same thing CSC and Mydex were geared up for as well.

Also known as cloud computing, it was what government services would become when they had been transformed by the coalition and its network of advisers: vast, remote data centres run by the likes of CSC would host software produced by the likes of Mydex to run government services previously administered manually by civil servants.
Oligopoly

The Cabinet Office would bring this new regime about by establishing its G-Cloud procurement system. This was a digitally-enhanced framework contract that would create a quasi-marketplace of pre-vetted suppliers whose cloud services could be "pulled off" as though from a picture book of haircuts in a barbershop.

Cloud computing itself would involve delivering commodity computer services over the wire. It would be like the difference between getting a haircut at a salon or picking a style from a picture of prefabricated wigs.

Along with contract transparency and some technological reforms, these were the fundamentals of the coalition plan to create a vigorous market for public services.

The technological reforms were open source software, open standards and open data. The first two would, theoretically, stop companies using their software to gain control of the market by claiming property rights over the software people used, then dictating the terms on which people's software communicated, and then hiking up rents to gluttonous levels. Osborne and his NpBA advisers had diagnosed this as the source of problems the government had with big computer systems.

They proposed that open standards and open data would allow them to disrupt the "ICT oligopoly" – 18 companies, it reckoned, who dominated public sector computing – not because 18 was as many as the market for big government contracts could sustain – but because their own nefarious software had closed the market to any competitors.

They would correct this apparent injustice by creating a kind of perfect competition: the nirvana of free-market economic theory where no companies could set themselves up as a gluttonous oligopoly because market conditions would always make it easy for any competitors who fancied having a go.

Open contracts, cloud computing and the G-Cloud procurement framework were text-book examples of the conditions you would need for a perfect market:

• full market information, so everyone could see what everyone else was up to, with who and for how much;
• having many suppliers would prevent wannabe oligopolists from exploiting their power to earn more money than anyone else;
• the technological reforms would make it easy for anybody to join the market if they wanted;
• and cloud computing would remove any distinctions between them.

It would created a totally "level playing field".
Thus by the laws of economics, the public sector would become a place where innovative young entrepreneurs would thrive. The large contractors who usually got government work would be forced to make their software assets open, so anyone who fancied muscling in on their business could just come and have a go. And the competition would surely become intense because their competitors would see their juicy contract prices and undercut them.
Accordingly, when Methods got a place on the £200m G-Cloud 6 framework contract in February, it did so not with 65 other suppliers as before but with about 1400. It got a place on the Cabinet Office's £40m Digital Services framework as well, with 173 other suppliers.
This is what Cameron and Osborne promised their reforms would deliver: the difference between a stagnant pond with a few prize, hand-fed carp and a dynamic ecosystem churning with oxygen and healthy food-chain rough-and-tumble.
That's what they offered on the face of it. But from another perspective they were merely continuing a programme of privatization begun by prior Conservative governments – and most especially Margaret Thatcher's government of 1983. You can read about that <here>.