CSC elevates moustachioed mesmerist from Kingston University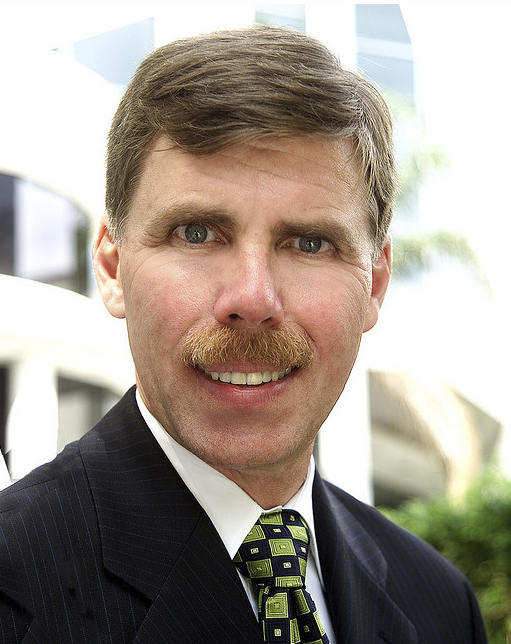 A few losers may have scraped through their time at Kingston University, but surely few have reached as high as Michael Shove, precariously appointed global head of Managed Services at Computer Sciences Corporation.
That Shove spent his time at Kingston developing his talents for mesmerism and growing moustaches is just a rumour started here.
What can be said for certain is that Shove, having graduated with a mere Higher National Diploma in Business Studies in the early 80s (in days when Kingston was nothing more than a grubby Polytechnic) has taken on one of the most challenging jobs in Computing.
Yesterday he was appointed head of the loss-making, scandal-ridden ball-and-chain that is CSC's Managed Services Sector, or outsourcing division.
The $6bn business unit took a whopping $2bn hit on its second quarter results last week when CSC was forced to write down goodwill attributed to acquisitions it made over the last 10 years. Those included some of the proudest acquisitions in its portfolio, the very foundations of the outsourcing business that forms its commercial identity.
Talking to Wall Street analysts about the results last week, CSC CEO Mike Laphen wasn't laff'n when it came to MSS.
It "continues to be a drag on the company's performance", he said. It would all be sorted out with the appointment of a fixer.
He will have a lot of fixing to do. MSS is the subject of the the US Security and Exchange Commission's investigation into accounting irregularities at CSC. MSS management have already been replaced in the Nordics, where the allegations over the irregularities may be serious. Now CSC Americas and Australia have been dragged into the investigation, with accounting errors having been confirmed down under. That's even before he addresses general market decline and tectonic changes on the demand-side.
Shove will at least be familiar with the Oz books, having been president of CSC Australia and New Zealand prior to his appointment in 2007 as president of CSC Asia. He became Oz Prez during the reshuffle after Laphen was appointed CSC president in 2003. The path from Oz to office was already laid, with Shove's predecessor in Sydney having filled Laphen's shoes in Europe.
CSC bagged Shove as part of its 1999 acquisition of GE Capital IT Solutions' $200m Australian business, a titbit it picked up as part of a $300m, 10-year outsourcing deal with GE – just the sort of outsourcing deal that looked good 10 years ago but lost some of its lustre, and book value, as the markets dived.
Shove presided over some big deals in the Malaysia and Singapore-centred Asian industry. He served as a director on Automated Systems Holdings, which CSC sold to Beijing-based Teamsun in 2009 for $34m. He was appointed to the board of the then partially-owned $135m Computer Systems Advisers (Malaysia – known as CSAM) in 2007, before CSC bought it outright in 2008. CSAM was controlled by CSA Holdings, a regional conglomerate that was already doing $270m when CSC bought half of it in 1999. It bit off the rest in 2005.
In the same time, Francis Yeoh CBE, a contemporary of Shove's at Kingston, followed a career in which he grew his father's corporation into one of Malaysia's largest conglomerates. Other Kingston alumni include once-cool guitarist Eric Clapton, Who Wants to Be a Millionaire cheat Charles Ingram, Duke Nukem programmer Nick Pelling and at least one jaded technology correspondent known to these pages.