Bristol Linux house sings for its dinner
A Linux shop has spoken out in defence of boo-hissstems integrators otherwise blamed for dominating the industry, stifling competition, ripping off tax payers and presiding over public IT failures so infamous they discredited the last government and stained the reputation of an entire profession.
LinuxIT, a £3.5m open source integrator in Bristol, has been speaking to boo-hissstems integrators (BHSITs) and has found they're not the great ugly ogres their track record would suggest.
They are actually really quite likeable when you think about how, with 80 per cent of the public sector IT wrapped up, they've got 19 billion quid to spend, and haven't a clue what to do now the government has ordered them to do more open source and be nice to SME IT suppliers.
Jeremy Comley, marketing director at LinuxIT, told CW it had been courting BHSITs, and found them quite amenable.
"We've had some very positive meetings with SIs," he said.
"We've found those SI's we've talked with so far have been keen. They would like to embrace open source solutions more than they have in the past. We are reaching out more and more to systems integrators and the one's we've reached out to so far are welcoming our input," he said.
LinuxIT was down with the idea that customers might want "blended" solutions – a bit of open source, a bit of proprietary. There's no point getting sectarian about it. Not like some of those other open source nutjobs you get wandering the moors. Oh no. – is sort of what he said.
What he actually said was: "That's in stark contrast with some of the other open source players in our space, in our view.
"Some people in the open source software space tend to be ideological. But its about being pragmatic. We are working from the inside on an evolution rather than revolution. That's in contrast to other players in the OSS space," is what he said.
Mmmmm.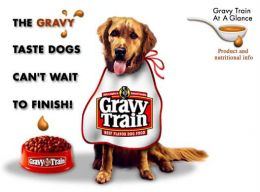 Portraying itself as the oligopolist's friend may help LinuxIT cash in at a time when the boo-hissstems integrators are bemusedly digesting a government dictat to pull their socks up and deliver the open source solutions the public sector has been requesting but not getting for two and a half years.
The stance may reach a hand across the gulf threatening to open between the open source industry and the multi-billion pound corporations that constitute the public sector IT establishment.
There may now be a short window in which to build bridges before the way collapses into a chasm of affliction, avarice and sarcastic reportage. Unless the weed's have simply got to be cut so the flowers can grow. (Why when appeasement is born of hope can it leave such a bitter after-taste?).
But LinuxIT's approach may also insult others in the open source community whose obstinacy has helped expose the injustice inherent in the oligopoly and make commercial and institutional prejudice against open source software a matter of public policy.
The extraordinary measures the Cabinet Office has been forced to take in the last six months to ensure its open source policies don't wither on the vine are an indication of just how obstinately the BHSITS have hung onto to the tax paying gravy train.
It may be no coincidence that in the last two or three months, after developing an offering for the purpose, LinuxIT has been getting somewhere with the SIs.
Buts its actually so far just seen two of them. Or three. And Comley won't say which ones because its commercial in confidence. Ha.
So LinuxIT did a presentation to a couple of BHSITS and got some warm vibes. The Cabinet Office is meanwhile trying to get the BHSITS to swallow the open source strategy it adopted in 2009. It got a bunch of them before they British Computer Society recently and asked why they didn't deliver open source solutions like the government asked them. They gave the oligopolist's view of a blended solution: yeah, we'll do it when it makes sense for the customer, like we always have done.
LinuxIT has meanwhile employed Comley, formerly a staffer at the British Computer Society, as marketing director. They acquired him three months ago and appear to have lost his off switch.
"From the conversations we are having at this stage, I would say we've noticed the change probably in the last six months or so. It's taken us that amount of time to come with a solution to enable us alongside our SI partners, as we see them, to provide a set of solutions that will enable is to embrace the very best of open source solutions, which of course we know very very well, having worked on the enterprise side of open source for many years. We are a master affiliate for the Linux professional institute in the UK & Ireland. As well as, of course being a Premier Partner of Red Hat and a Gold Partner of Novell and working very closely with other community / enterprise solutions such as Alfresco, which is a very interesting social media management solution. So its a different approach. It's more pragmatic. We feel it will take some time for even specialists like us to really get our minds round to the best of our abilities the needs of the public sector and the private sector. And that's why we even more recently restructured ourselves to provide some real direction around how SIs ought to approach OSS solutions, how the public sector through Kevin Stenner with his background here, and other sectors as well, you know, finance, telecoms, retail – people who perhaps should be much heavier solutions of OSS solutions," is an excerpt of what he told CW.