Will SugarCRM for OEM just be too sickly sweet?
Seemingly proud to label itself the world's fastest growing customer relationship management (CRM) company, SugarCRM has introduced an original equipment manufacturer (OEM) Platform Edition of its product to attempt to provide CRM functionality for business software suites or what the company describes as "deeply-focused" vertical market offerings.
Blogger's Note: I only mention pride in CRM as being questionable due to the annoying nature of much of the CRM that we, as consumers, have to face up to everyday…
i.e. you shopped once at Amazon.com for a book about Natterjack Toads, so we're going to send you information about the British Toad Protection society for the next four years etc…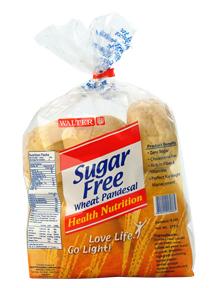 Along with this week's OEM offering, the company is also rolling out Sugar Logic, a new set of development tools for creating customised process-driven user experiences on the Sugar platform.
So it's customised CRM user experiences is it? Was SugarCRM so named because a little CRM might be nice, but too much is just sickly sweet?
How about Sugar Free CRM? Why isn't that on the roadmap?
The company says that OEM's using the Sugar Platform Edition have full access to Sugar source code and developer tools to use SugarCRM's open cloud deployment model to offer their custom solutions in the cloud.
"Sugar Platform Edition allows our growing OEM partner base to bring the power of flexible, intuitive and open software like Sugar to a vastly underserved market," said Larry Augustin, CEO of SugarCRM. "It is a great win-win scenario: customers receive best-in-class software while our OEM partners build a profitable and repeatable business."
OK so it's win-win. Let's hope that the refinements that SugarCRM is aiming to bring to market are conscientiously used by the OEMs that take up on this product. Does SugarCRM publish best practice guidelines for using CRM unobtrusively to engage with and not annoy customers? Not yet it appears.