Why the Linux mainframe is the cloud datacentre
Linux on the server has been respected and regarded in technology circles for many years now.
One of the main reasons for this is that Linux is argued to be especially competent at handling "many processes at once", something Windows has traditionally not done quite so well.
Windows configuration changes have also typically required rebooting, something that Linux server programmers and administrators have been able to (largely) avoid (to a degree) by comparison.
There are also positive arguments for Linux on the backend in terms of rebooting agility, security and (if you want to get all commercial for a moment) even TCO is often argued to come out better.
Linux in the cloud
CA Technologies and IBM are doing their level best to continue this tradition with the recent announcement of tools that "marry the capabilities" of IBM System z servers and the cloud computing model of service-based IT delivery.
What CA brings to the (IBM server) table is software development dedicated to storage management, virtualised environment intelligence and application delivery in the face of wildly swinging cloud market needs.
What IBM brings to the table is a big server that loves Linux.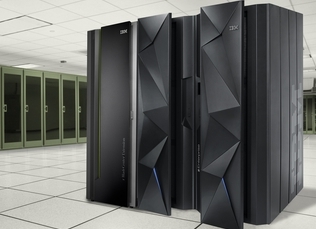 "The explosion of mobile applications are forcing datacentre operations to dynamically expand and contract at the will of the user," said Michael Madden, general manager, mainframe, CA Technologies.
A Forrester has suggested that firms who include mainframe in cloud infrastructures can enable a broad mix of infrastructure service options.
"You could offer Linux virtual machines from both the mainframe (when high SLAs are sought) and from commodity infrastructure (when SLAs are lower). Mainframes also can better accommodate high densities of very small workloads with resource guarantees — something very difficult to achieve on commodity resources," the study stated.
CA is supporting System z and the cloud with several new releases. Of note here is CA AppLogic for System z which aims to provide a platform for private cloud and a turnkey solution for Linux deployments on System z.
What the hell does that mean?
This is the type of software that will give Linux software developer/architects drag and drop functionality for the design and deployment of applications.
Also here there is CA VM:Manager Suite for Linux on System z, which enables Linux guests to be easily moved across a single system image cluster. This technology also claims to increase user productivity to maximise the z/VM systems that support Linux.
There's more here for those that want it, CA LISA Service Virtualization creates simulations of mainframe environments for testing across mainframe features and mainframe protocols and the ability to virtualise more types of mainframe implementations.