What do firms really mean by Hadoop leverage?
Does a day go past without a Hadoop update right now? — clearly not.
But why should this be so?
Popular wisdom points to the problems associated with "complexity of deployment and management" of environments on this open source framework for big data storage and large-scale dataset processing.
Teradata is the latest Hadoop soup of the day.
The firm's eponymously named Portfolio for Hadoop 2 product purports to help firm (and we quote), "leveraging diverse data stored in Hadoop".
As many times as we try to suggest that the industry refrain from using (sorry, leveraging) this arguably now worn and hackneyed generic term, vendors still insist that "leverage" is the best way to express what their technology does.
What Teradata is too shy to say is that bringing Hadoop in is hard and so the firm has produced software with components engineered to simplify the operation of Hadoop and accelerate time-to-production in environments with multiple disconnected technologies.
Still too many words?
OK fine, look at the product specs, this is what this software actually does when it comes face-to-face with Hadoop.
• High Availability and Disaster Recovery
• Performance and Scalability
• Data Transformation and Integration
• Data Security
• Setup and Installation
• Monitoring and Manageability
Company president Scott Gnau has said, "The Teradata Portfolio for Hadoop 2 supports the fastest path to business value by leveraging the 'store-everything approach' of the data lake."
… and he used One Leverage Per Sentence (OLPS) there.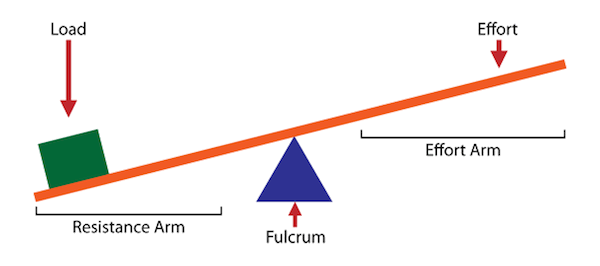 What he wanted to say (and did so ultimately) is that the firm aims to take the complexity and risk out of a Hadoop technology deployment allowing organisations to focus on high-value activities.
Teradata Open Distribution for Hadoop leverages (ouch!) core Apache Hadoop 2 components built by Hortonworks, including Apache Hadoop YARN, a next-generation framework for Hadoop data processing.
"Teradata Appliance for Hadoop – The enhanced Teradata Appliance for Hadoop, with Teradata Open Distribution for Hadoop, is the first to run on the Hortonworks Data Platform 2.1. The appliance is delivered ready-to-run and optimised for enterprise-class data storage and management. The appliance can scale from 144 terabytes to over 98 petabytes of data to meet the customers' growth needs. The Teradata Appliance for Hadoop offers fast performance with the latest generation of Intel technology, and the combination of InfiniBand fabric-based hardware and Teradata BYNET V5 software with scaling and failover capability," said the company, in a prepared press statement.
Teradata offers additional consulting services to back up its total technology proposition with an "identify and advise" plus "architect and implement" approach.
The Teradata Portfolio for Hadoop 2 will be available in the third quarter of 2014 with partner support — customers can leverage it at that time.