Virgin charity limbers up for London Marathon with open source tools
When Richard Branson is not being rescued from high altitude round-the-world balloon trips and launching space tourism services, he can often be found investing his time in more philanthropic pursuits.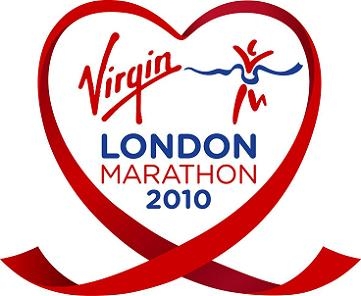 Branson's Virgin Money Giving is a non-profit division of Virgin Money, the financial products business that sponsors the London Marathon in 2011. As the largest annual fundraising event in the world, over the next five years Virgin hopes to see over £250 million raised.
Businesses everywhere clearly want to achieve maximum visibility and control over key management information. Whether open source tools can play a special part in building more cost effective IT infrastructures for the acutely 'cost-aware' charity sector is open to question.
Looking to realise efficiencies via this route, Virgin Money Giving will be using the open source Talend Integration Suite with the Jaspersoft reporting tool to restructure and optimise its data for reporting.
Central to this data management is the process known as ETL, which stands for Extract, Transform and Load. Oracle succinctly defines ETL as, "The movement and transformation of data from your sources to your targets."
While Oracle's products in this field are almost certainly more costly, Virgin Money will have been looking for cost savings in the open source arena due to Talend's multi-user development functionality i.e. hoping that the sum total of software developer input around these tools amounts to some greater value offering with extra power.
"The implementation took a small team seven months from inception to launch and this was part of the wider Virgin Money Giving project, which involved gathering reporting requirements, designing the reporting repository, producing data mapping specifications, tool installation, building the ETL mappings using an iterative approach, extensive testing – all with only three days of training," commented Chris Edwards, system delivery manager for Virgin Money.
"As a non-profit business, cost is always a crucial factor when selecting any form of technology and adopting the Talend Integration Suite meant that costs could be kept to a minimum. We needed to improve the management of data and reporting performance, however, we did not have the resources to implement proprietary software and this project would have not been feasible had we not been introduced to Talend's open source offering," Edwards concluded.
Once again we need to step back and remind ourselves here that open source does not mean free software. It means freedom with software.
Using open source data integration solutions of this kind can be hugely beneficial, but they should not be viewed as a cheap route to a panacea or cure-all of some kind. They have a place to play if they are implemented diligently with proper consideration for the entire lifecycle development process.
After all, Talend's core product comes in two flavours: the free-to-download community edition and subscription-based 'paid for' Talend Integration Studio (TIS) enterprise edition that comes with technical support, IP protection and parallel-processing capabilities – and you can guess which of the two versions is being used here.
Now get your running shoes on and touch your toes.