UK gov open source should follow Utah, USA
The public sector's global use of open source technology is growing.
Famed tech speaker Clay Shirky has been filmed for a TED talk saying that Germany is now publishing its laws on the GitHub online open source hosting repository and that the US state of Utah is also making its legislation available in Github so that individuals can see how the laws are being amended over time.
So as we see positive signs here in the UK that the public sector is beginning to embrace open source, where should we look to for pointers?
The choice of the Drupal Content Management System (CMS), an open source solution, as the platform for the Cabinet Office and the London.gov.uk site is a case in point, as is the Department of Health's use of open source to work with EU partners.
Awareness is also growing across the wider public sector about the business advantages of open source technology.
The below thoughts are featured as a guest post to Computer Weekly's Open Source Insider Yves de Montcheuil, VP of marketing at Talend – an open source provider of data integration, data management, enterprise application integration and big data software.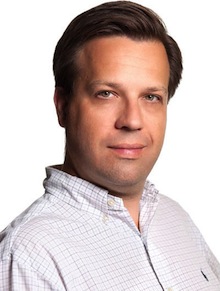 Being already 50-80% more cost-effective than equivalent proprietary solutions, open source software continues to evolve to meet market needs. However, cost is far from the only benefit.
The flexibility of open source software enables public administrations to customise applications to their specific situations, rather than having to adapt to predefined processes. This customisation may lead to an improvement of the software, which can then benefit the entire user community.
So where's the problem?
But — one of the main obstacles to "e-administration" lies in application interoperability.
Proprietary solutions, which were rarely based on standards in the past, were simply not created in the spirit of dialogue, exchange and collaboration. Standards compliance, a principle adopted by all open source vendors, helps resolve this interoperability problem. The vendors' goals are not to create a captive audience via proprietary specifications, but to respond optimally to a need and therefore open their solutions to facilitate their integration into information systems.
Originally regarded as tools made by developers, for developers, open source tools are now user-friendly and easy-to-learn.
This speed of learning not only promotes user adoption but also reduces ownership costs. At the same time, by offering their solutions via direct downloads, open source vendors reduce procurement and deployment time.
Driven by the need to cut costs and drive efficiencies to become more operationally agile, the UK's public sector is becoming increasingly receptive to the benefits of open source adoption.
In the future, it will be ever more vital that it builds on recent momentum and continues to push forward with open source implementations.