The open (source) road to customer relationship management
Open source customer relationship management (CRM) company Sugar CRM is taking its Linux-based product offering on the road by hosting its next "SugarCon" conference in San Francisco on the 4-6 April 2011.
This year themed around the argument that "The Future of Business is Open", the company's commercial enterprise version of its open-source CRM application first came to the fore in September 2004.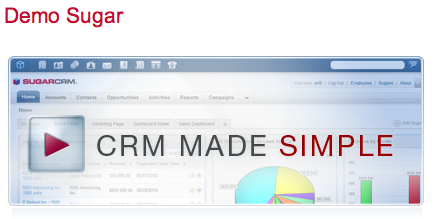 Now into its fifth year as an annual developer & customer conference, the company says that SugarCon '11 will focus on leveraging its approach to CRM to align to "major IT trends" including cloud computing, social networks and the widespread usage of mobile devices in their many forms.
Deadline for speaker submissions is January 31 2011 — a draft agenda is already available at this link for interested attendees.