StarTeam Express, answer me yes
Microsoft uses the 'Express' label to denote its home, student and hobbyist line of products. Now it seems that Micro Focus is happy to also pick up the moniker to label its open source StarTeam Express software change and configuration management (SCCM) solution.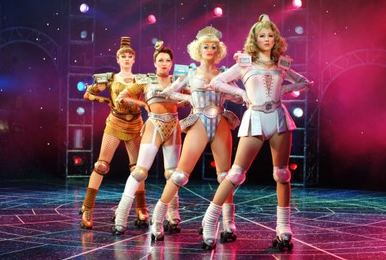 Starlight Express image by Alessandro Pinna
While not the only open source SCCM solution available to software developers today, Micro Focus draws a distinction between its own product and offerings such as Subversion by saying that StarTeam Express will extend to integrate with the company's 'Silk' family of quality assurance solutions.
StarTeam Express attempts to promote better software development team communication and collaboration through centralised control of project activities and digital assets. Proponents of change management tools highlight the reality of team members often leaving a project and taking their knowledge of workflows and file revisions with them. SCCM aims to capture this knowledge with defect tracking, file versioning and threaded discussions.
"StarTeam Express was designed with the goal of accommodating the new economic realities that exist in today's enterprises without making customers sacrifice the features and functionality needed for efficient change and configuration management," said Rich Novak, president and general manager of the Micro Focus Application Management and Quality Division.
Micro Focus says its Express version, which is available for download immediately, offers full enterprise-level capabilities and functionality for individuals or small teams of up to ten users.