Spiceworks free Network Monitor system health check
Spiceworks is offering its "free" (no, it actually is) Network Monitor software as 'now available' for download.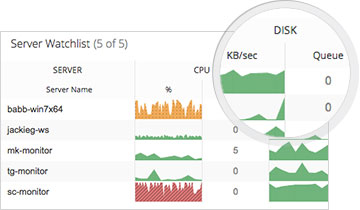 The application claims to allow IT professionals to monitor and manage server and network devices in real-time.
GEEK NOTE: All time (as we know) is relative and, as we also know, the concept of real time does not physically exist in IT data transport in the real world, but data can be shared over networks fast enough for us mere humans to perceive it to be, in fact, provided in real time.
The product can be up and running (on a Windows-based server) in 10 minutes, or so they say.
The tool helps IT professionals understand what's happening in their environment by providing a dashboard showing network utilisation and server activity including:
Disk and CPU usage,
System memory,
Active services and processes and,
Other environmental data.
Sanjay Castelino, VP of marketing at Spiceworks says that real-time alerting and configuration options for a series of network conditions are also built in.
"This allows IT professionals to configure how they're alerted when individual issues arise, either via the Network Monitor dashboard or email depending on the severity of the problem and the preferences of the user. When issues arise, IT professionals can take action to resolve the problem and in the future, users will be able to use remote desktop capabilities to address issues from wherever they may be," he said.