Shush, be quiet! Microsoft loves open source
You may not have noticed, maybe the company was secretly discombobulated by the whole affair, but Microsoft this week announced a new "wholly owned" subsidiary known as Microsoft Open Technologies, Inc.
That's right — a whole new division devoted to championing the cause of openness, interoperability, open standards and open source.
Was there a press release? Was there a fanfare or perhaps a commemorative T-shirt or backscratcher? Not a bit of it. Although there was a blog by the man who will head up this new division — a certain Jean Paoli.
Good choice Microsoft.
Well, logical sensible choice I suppose. Paoli is one of the original inventors of XML, so he has probably got a better grasp on interoperability than most of us.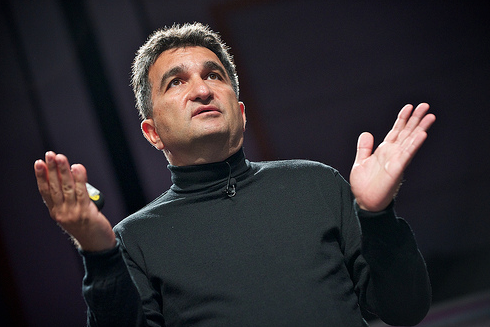 Image: Jean Paoli, president of Microsoft Open Technologies, Inc.
Photo credit James Duncan Davidson.
Paoli's team on Microsoft Open Technologies has a good track record too, having worked on numerous standards initiatives including HTML5, HTTP 2.0, cloud standards and in many open source environments such as Node.js, MongoDB and Phonegap/Cordova.
Microsoft asserts that it is important for the company to "continue to engage" with the open source and standards communities in a variety of ways, including working with many open source foundations such as Outercurve Foundation, the Apache Software Foundation and many standards organisations.
For its part, Microsoft does indeed support a variety of open source standards including Linux, Hadoop, MongoDB, Drupal, Joomla and others — all of which have gateways or connections to run on Windows itself.
Paoli writes as follows:
"The subsidiary provides a new way of engaging in a more clearly defined manner. This new structure will help facilitate the interaction between Microsoft's proprietary development processes and the company's open innovation efforts and relationships with open source and open standards communities."
"This structure will make it easier and faster to iterate and release open source software, participate in existing open source efforts, and accept contributions from the community. Over time the community will see greater interaction with the open standards and open source worlds."
So what do we have? Microsoft straddling openness, heterogeneous computing environments and industry standards — so that's all good.
At the time of writing Microsoft does not list news of the Open Technologies division on its 'press pass' pages, preferring instead to go for "Largest Cloud Customer Ever Announced April 12, 2012 — All India Council for Technical Education to reach 7 million with Microsoft's Live…
What is important now is the question of whether Microsoft views some kind of internal team-against-team approach to open source as being just as productive as the open source community contribution model in the real world. One can not but harbour just a tad of scepticism at this stage.
Fingers (and toes where possible) crossed please everyone.