Samsung's strategic commitment to upstream open source development
Samsung's open source team and developer technology proposition has grown.
Started two years back by one solitary Linux and FOSS advocate in the shape of Ibrahim Haddad, the Samsung Open Source Innovation Group now boasts 40 employees.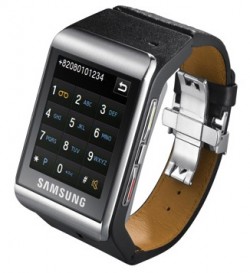 As many as 30 full-time developers are said to now be working on upstream projects as they concentrate on "shepherding" open source development into the company.
The Linux Foundation's Linux.com website reports that Samsung's open source group is now "hiring aggressively" and plans to double the size of the group in the coming years.
According to Haddad, "[The] first targets are project maintainers and key contributors to 23 open source projects that are integral to Samsung's products, including the Linux kernel, Gstreamer, FFmpeg, Blink, Webkit, EFL, and Wayland. But they plan to eventually start hiring more junior open source developers as well."
Speaking on Linux.com, Haddad continued, "When Samsung approached me about starting the open source group I thought there was a big opportunity there to create a success story," he said. "This is a huge company, there's a lot of potential to unlock for the open source community."
Just about all open source
"Just about every Samsung product, from phones and tablets to home appliances, uses open source software," said Guy Martin, senior open source strategist at Samsung.
But what matters now, suggests Martin, is that until now…. the company hasn't had a strategic commitment to upstream development.
You can read the complete story at the embedded link above in this post.