Samsung: the future of digital health is open (standards)
Not content with producing a sensibly designed smartphone handset based upon open source Android in the shape of the Galaxy Note 3, Samsung has this week detailed its work on a major digital health initiative based on open hardware platforms and open software architecture.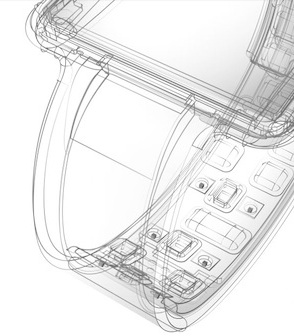 The firm wants the resources and innovation of the global technology industry to be directed at empowering individuals to manage their own health and wellness.
The Samsung Digital Health Initiative works to attempt to accelerate the development of advanced sensors and algorithms — it also focuses on data collection and analysis.
Samsung's Simband is an open hardware reference design for wearable technology.
Simband is being designed in a modular way, allowing for innovation in areas like battery life, form factor and noninvasive sensor technology.
At its own Samsung's Strategy and Innovation Center (SSIC), a team demonstrated a wearable wristband form factor.
The work here includes a reference-design "blueprint" to track measurements such as heart rate, respiratory rate and blood pressure.
The company also demonstrated its open software architecture and how it could be used to collect data from a variety of sources, aggregate it and display it in a format allowing consumers to understand what is taking place within their bodies.
"Samsung's Digital Health Initiative provides an exciting opportunity for the brightest minds in the technology world to come together to develop the products that will, for the first time, put individuals in the driver's seat in understanding their own health and wellness," said Young Sohn, president and chief strategy officer, device solutions, Samsung Electronics.
"At a time when healthcare spending is at record levels and when the number of people over the age of 60 worldwide is expected to exceed more than 1.2 billion by 2025, digital health is an incredibly important area for innovation. We believe this initiative is an essential first step and we invite developers and partners across the globe to join us in creating the technologies of the future that will help make people's lives healthier."
Innovators are invited to use the reference platform to create and contribute their own advanced sensors, algorithms and other technologies. Simband is a reference design Samsung and third-parties will use to develop products.
It will not be sold commercially.
This approach is intended to lead to the creation of ecosystems for hardware and algorithms that will enable new technology to be easily incorporated into finished products.
Open technologies… who else has commentary?
Nigel Beighton, VP of technology at Rackspace (remember, it's the "open" cloud company right?) has said, "Many wearable technologies are focused on how improving some aspect of an individual's life – whether it is for health and fitness, focus and concentration, productivity or job satisfaction."
"The big step change for both individuals and businesses is being able to analyse the raw data and understand the wider context surrounding the data, such as the weather location, posture, even temperature and mood of the individual. By focusing on the data as well as the devices, wearable technologies can provide meaningful insights that can be used to improve performance and satisfaction."
Beighton's closing thought?
"Essentially wearable tech, open standards and big data go hand-in-hand."