SUSE Linux: more popular than Red Hat in China
The SUSE enterprise Linux distribution project is 20 years old.
Pronounced "Sooz-Seh", or in the original German: Gesellschaft für Software und System Entwicklung mbH, the SUSE team are celebrating by holding the first SUSECon 2012 conference in Orlando later this year.
SUSE president Nils Brauckmann has said that, "SUSE today is the recognised market leader in several important segments and is well positioned to take advantage of an ever expanding market for commercial Linux and open source technologies."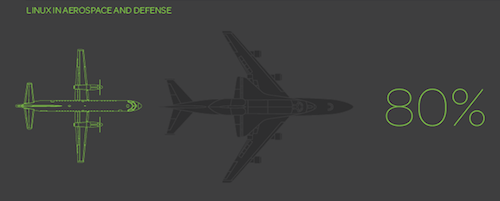 Although that sounds at first like an idle marketing manager's claim, it is in fact the case that 80 per cent of the US Fortune 500 aerospace and defence companies use SUSE Linux Enterprise Server.
Milestones in SUSE history include:
• In 1994 SUSE shipped its first Linux distribution – S.u.S.E Linux 1.0.
• In 1999 it forged a partnership with IBM, which led to joint cooperation to port Linux code to the mainframe.
• In 2000, SUSE introduced SUSE Linux Enterprise Server, the first fully supported Linux server operating system for enterprise production environments.
• SuSE Linux AG was acquired by Novell Inc. in early 2004 – and seven years later, Novell was acquired by The Attachmate Group.
• 2006 saw a technical collaboration with Microsoft to improve Linux interoperability with Windows.
… and finally, SUSE Linux Enterprise Server is the most widely used commercial enterprise Linux distribution in China – "more popular than Red Hat", says the company.