Rackspace's open source cocktail: Whiskey on Apache
Rackspace has been building what is arguably a reasonably respectable pedigree in open source technologies.
It was summer of 2010 that the company partnered with NASA to launch the open source cloud computing operating system OpenStack. Built to compete with VMware's vSphere and Microsoft's Azure, the OpenStack project has seen a list of blue chip vendor names sign up as community members since its launch.
As the cloud computing model of service based storage and application processing delivery now refines, Rackspace has turned its attention to cloud monitoring and testing technologies — but in an open source format.
The company says that that it when it releases technology to open source exposure it gets something back i.e. peer review, feedback and general discussion.
According to Rackspace, "We have a ton of modules to share with the community. The first one we'd like to share is around testing and test automation. So to kick it off, our first piece of technology is the Whiskey test automation stack named after our team's favorite adult beverage."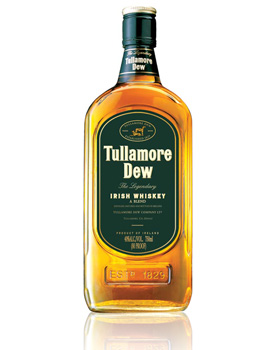 The firm says that its technology team wanted a testing framework that offered both "test isolation and process orchestration" over and above the basic tests it could get from existing tools — and so it chose to write its test framework called Whiskey.
According to the official Rackspace blog, "In Whiskey test isolation is achieved by running each test file (a test file is a collection of tests) in a separate child process. This model is also more scalable compared to a classical model where all the tests run in the same process. Currently child (worker) processes communicate with a parent (reporter) process over a Unix socket, but in the future we could easily change this to TCP and distribute child (worker) processes over multiple servers."
… and the model here is? BREAK IT!
There is a positive and proactive call from the company here to developers to get hold of Whiskey (released under the Apache 2.0 license and available under the github.com/racker organisation) and, "As much as we love building these technologies, we'd love for people to use and break them."