Rackspace acquires ObjectRocket open source MongoDB database as a service (DBaaS)
Rackspace has been on a shopping spree and made a move to expand its open cloud platform by acquiring ObjectRocket, a MongoDB database as a service (DBaaS) provider.
NOTE: MongoDB (from "humongous") is a scalable, high-performance, open source NoSQL database written in C++ and featuring rich document-based query functions.
According to a report from The 451 Group, NoSQL software revenue is expected to grow at a CAGR of 82 percent to reach £141 million by 2015.
ObjectRocket also leverages AWS Direct Connect to provide low latency and free bandwidth to AWS customers and will continue to be sold as a standalone service.
So basically, Rackspace has acquired ObjectRocket to try and establish a presence within the NoSQL database market… which, we can justifiably refer to as the "high growth NoSQL database market" in real terms.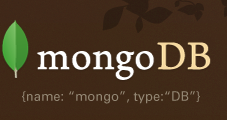 "Acquiring ObjectRocket expands Rackspace's database services to support non-relational operational applications," said Matt Aslett, research director, data management and analytics, 451 Research.
"MongoDB is emerging as the primary NoSQL database of choice, driven by its flexibility and ease of development, giving Rackspace an opportunity to serve existing customers with a new service and target new customers by providing differentiating configuration and management capabilities."

Senior vice president of corporate development at Rackspace Pat Matthews argues that "databases are the core of any application" — and that expertise in the most popular database technologies will be critical to his firm in the open cloud arena.
ObjectRocket's platform is specifically architected to the MongoDB environment. The platform includes ObjectRocket's RocketScale technology to inherently shards instances.
The firm says that this enables developers to automatically provision and manage instances.
NOTE: ObjectRocket co-founder Kenny Gorman has been recognised as a MongoDB Master, which is a designation awarded by 10gen to only 35 MongoDB core contributors and community evangelists around the world.
"Since the beginning, our focus has been on creating a DBaaS platform that would perform, scale and support critical workloads in a superior manner. Joining forces with Rackspace will enable us to achieve this goal, while delivering one of the most advanced MongoDB DBaaS solutions on the market," said Chris Lalonde, co-founder and CEO of ObjectRocket.
Customers can choose from a variety of plans to fit their workload – from one gigabyte to multi-terabyte scale.