Police, camera, open source!
Open source integration and messaging company FuseSource has put out an all points bulletin detailing work with 'automotive IT' specialist Apex Networks. Apex has used FuseSource's enterprise-class distribution of the Apache ActiveMQ project, known as the Fuse Message Broker, in its APEX ANS software.
All well and good you say, but so what – and what is ANS anyway?
This is the network that forms the core of the U.K.'s Automotive Network Services (ANS) operation.
This is the network that enables the automotive clubs and insurance companies that serve more than 90 percent of the nation's 32 million drivers to communicate with the recovery vehicles, garages and first responders who dispatch and provide roadside assistance.
This is the network that has been selected to replace the BT Transcomm network, which (according to the ANS website) is currently being decommissioned.
This is the network that now sits with open source technology along its backbone.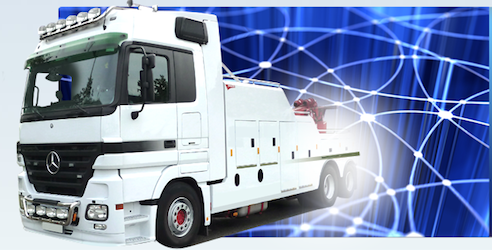 FuseSource points out that police and other emergency responders also use the network to assist motorists and inform recovery operators when they need help.
Ensuing messages then route and track all relevant vehicles while keeping participants informed of one another's progress and the status of each recovery effort – information that is monitored at all times by Apex Networks' control center.
"If you have been stranded by a breakdown, you know why it's so important that the ANS network functions flawlessly," said Steve Williams, director at Apex Networks. "We were drawn to FuseSource's Fuse Message Broker enterprise-class distribution of the Apache ActiveMQ project, for the speed of the technology, the success of existing customers like CERN, and access to experts the company offers – all through subscriptions that free users from the licensing fees that come with less flexible and prohibitively expensive proprietary offerings."