Oracle opens up to Android and Apple
Oracle has this month announced the "general availability" of its Oracle Application Development Framework (ADF) Mobile.
This is an HTML5 and Java-based software application development framework for building enterprise applications in mobile environments.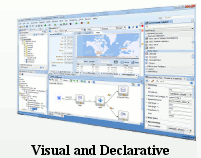 Significantly, these "mobile environments" now include the Apple iOS and Android operating systems.
Oracle's developer play here is a move to attract programmers with the promise of being able to work on consistent cross-platform user interfaces (UI) using familiar web technologies such as HTML5, JavaScript and CSS.
Put simply, this will mean that software programmers can use the Oracle ADF to write one program that will then subsequently run on both Apple and Android devices.
"You don't have to learn different languages to deploy on different platforms. We abstracted away the differences of the devices and paneled them in the framework," said Bill Pataky, Oracle vice president of product management.
Carefully and firmly positioned in the enterprise space, Pataky has gone further to explain that this offering is not the type of framework suitable for the hobbyist and/or weekend programmer looking to create the next Angry Birds…
… but, significantly, Pataky has also explained that any website or web application can be integrated into mobile applications built with the Oracle ADF as it now exists.
There's no mobile apps without services
What Oracle is also aiming to give programmers is access to "native device services" — and this means services such as the device camera, GPS and also contacts etc.
The company confirms that its platform will help secure mobile applications with end-to-end security and encryption.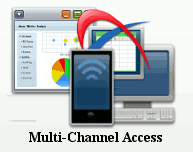 According to Oracle, this is a combination of standards-based technologies for rapid development of mobile applications to iOS and Android, WITHOUT the need for developers to have to learn a new platform-specific language and technologies.
Quicker development is also promised as a result of a visual and declarative programming model that should already be common to Oracle ADF developers, because Oracle ADF and Oracle ADF Mobile share the same declarative programming model.
Oracle is staying comparatively tight lipped on its forward release schedule for this technology, but — logically — given the frequency of updates occurring within both the iOS and Android ecosystems, relatively regular updates can be anticipated.