Novell: we are among "top" contributors to Linux kernel
Novell's director of Linux marketing Michael Applebaum has been vocal this week on the subject of Linux and its relationship with enterprise level deployments.
Noting that Novell has a "rich" history of open source contributions and community-driven software application development, Applebaum says that this dates back over 10 years to the original days of SUSE Linux.
"We are active participants in projects such as the Linux kernel (where we are one of the top contributors); the Xen and KVM hypervisors; Linux for System z technologies, openSUSE, GNOME and KDE; openSUSE Build Service; Mono; the Linux high availability stack; and many more. We also sponsor a wide range of community activities and events, such as the openSUSE Conference, Desktop Summit, and LinuxCon North America and Europe, to name a few," said Applebaum.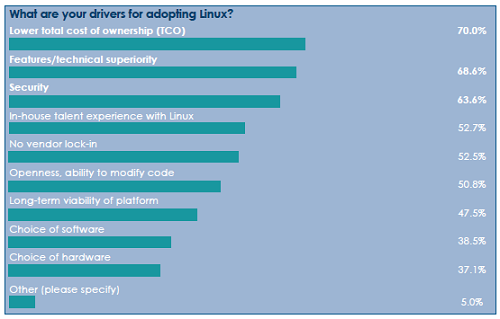 His comments come in the shadow of Red Hat putting forward several new specifications for Java Enterprise Edition (Java EE) 7 (JSR 342) in a move to back the company's corporate stance on Java EE 7 as the "platform of choice" for the cloud.
So how does Novell feel about Red Hat Enterprise Linux these days?
"On the question of providing support for Red Hat Enterprise Linux, this is an offering that Novell developed in response to frequent customer requests. As we spoke with customers running other Linux distributions who wanted to move to SUSE Linux Enterprise, they often asked if we could support their existing RHEL systems until they could migrate those workloads to SUSE. We launched this offering in 2008 (called SUSE Linux Enterprise Server with Expanded Support) and now have numerous customers worldwide taking advantage of it, including Moneygram, National Stock Exchange and Infracom," he said.
Questioned on Red Hat's recent changes to its kernel source packaging and its potential impact on Novell and its ability to support Red Hat Enterprise Linux —
Applebaum says that his company does not face any problem in providing regular kernel updates for RHEL.
"As part of our standard process, we take the publicly available source RPMs, remove any trademarks, and rebuild the packages, to deliver completely binary-compatible RPMs," he said.
Novell says it has in fact already dealt with this issue when it recently provided an updated kernel for RHEL 6. The Red Hat patches were not separated from the upstream kernel source, but had been already applied to it. Novell says it did not encounter any problems dealing with this situation.
"Moving forward, the major opportunities we see for Linux centre around the mass adoption of Linux in cloud environments (both public and private), virtual and cloud image management, bringing high performance computing solutions into the enterprise, and advancing the state of availability and reliability technologies so Linux can further distinguish itself as the best platform for business critical workloads," said Applebaum.