NoSQL or RDBMs: who will win the database war?
This is a guest post for Computer Weekly Open Source Insider written by Sandor Klein of EDB, a provider of enterprise-class products and services based on PostgreSQL.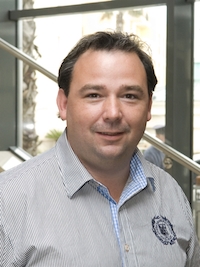 An open (data) battlefield
The NoSQL and relational database camps emerged fighting in 2013, and the once peaceful niche of data management has transformed into an open battlefield.
As businesses look to cope with the challenge of big data, both camps claim to offer the best approach when it comes to managing the data deluge.
Selecting the right database to suit your requirements has become tricky amidst a noisy backdrop of claims and counterclaims from the market's major players on both sides of the divide.
As the battle continues to intensify into 2014, what hope is there for the relational camp when it comes to convincing CIOs that their solutions are more than match for the rapidly maturing NoSQL solutions that have sauntered into the marketplace? As it happens, plenty.
Noisy Mongo
The likes of CouchDB, Redis and MongoDB have certainly made a lot of noise to attract attention in 2013, but advances made by relational databases such as Postgres have continued apace.
Relational systems have been very good at learning the lessons that the NoSQL systems presented. By tooling up in areas such as JSON for semi-structured web-based documents and fast data lookups through HStore, relational solutions are now in a position to offer precisely the same core capabilities as NoSQL vendors.
This is in addition to meeting standard transactional requirements — which is not to say there is no role to play for NoSQL systems. Indeed many organisations have found that NoSQL technology is very well-suited to some types of big-data applications, but not others.
What NoSQL is good at
NoSQL's strength lies in its ability to number crunch vast amounts of data, not as a solution for real-time decision-making. The key is for organisations to use the right technology for every application.
When a technology triggers an ideological divide as NoSQL has, there is a tendency to take sides. What's important is for organisations to take a more enlightened view, overlooking the hype and making a decision that will ultimately derive maximum value from their database investments.