Microsoft Office Extensibility: did legal technology just get interesting?
The world of law and the legal trade, for most people, is generally either a) incredibly fascinating b) deathly boring or c) a system you don't want to think about while you are serving an extended prison sentence.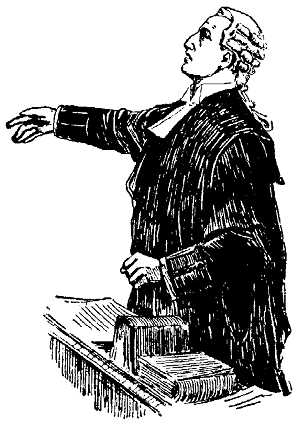 For those of who think of law as crusty, dull and altogether drab… the technology trade is doing its level best to drag the trade itself into the 21st Century.
Big legal data
A key area for law and technology is obviously big data analytics i.e. the ability to digitise hundreds of thousands of case materials and use algorithmic intelligence to sift through and find patterns that could relate to fraudulent activity will save masses of time and should (in theory) lead to better legal analysis being executed.
Another area is thrown up when we look at collaboration technologies.
Microsoft's own Corporate, External, & Legal Affairs (CELA) has explained that Office Extensibility (as in the Office 'productivity suite', obviously) exists to make Office more useful in specific scenarios.
The developer factor
Office Extensibility is all about opening up office to (often third-party) developers so that they can create new services and functionality.
In this regard then, Matter Center is an Office 365 add-in and SharePoint-based document collaboration solution that seeks to increase productivity for legal professionals while supporting seamless access from any device.
Microsoft has now made Matter Center available to the community of developers through GitHub.
Matter Center allows developers to deliver solutions for users in the legal space and (so says Microsoft) demonstrates the capabilities of Office as a 'solutions platform' in its own right.
By posting Matter Center on GitHub and opening up for Pull Requests, Microsoft hopes to extend innovation.
According to the company itself, "We are confident that Matter Center will be immediately useful for legal professionals. These professionals at Microsoft have the same set of business productivity demands as their peers at other companies, firms and industries. It is critical to be able to organize and quickly find project content, emails, attachments and collaborate with team members of the organisation — both internally and externally. And because Matter Center was designed with the needs of legal users first and foremost and then actually deployed and proven within CELA, we know that it will be broadly useful for other legal customers. The terminology in Matter Center may be legal specific, but the scenarios enabled in it have applicability in a broad range of professions."
In the repository, developers will find the full source code, deployment guidance and additional resources to help you get Matter Center up and running.
"Together, with our expanded contribution community on GitHub, we will actively drive technical and feature enhancements," said the firm.
Microsoft has also published a solution roadmap for this technology, where it promises to articulate main areas of focus over the coming months.