Microsoft Build 2016: what Microsoft didn't say
This week sees the Microsoft Build 2016 developer convention and symposium staged in San Francisco.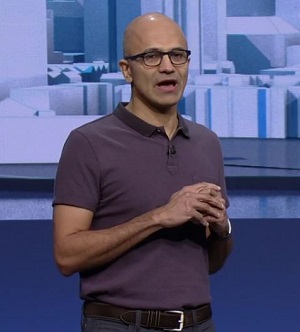 Microsoft is arguably economical and (again, arguably) quite polished when it comes to press releases (well, it's Microsoft, it can afford to be) and doesn't engage in the Oracle 20-a-day habit that is the usual diet at one of Larry's shindigs.
So then… could it be a productive use of Internet space to consider the opinions voiced by partners and other protagonists?
Of all the things that Microsoft CEO Satya Nadella and his team said… what about the things they didn't say?
Kinvey: all about the MBaaS
Sravish Sridhar is CEO and founder of Kinvey, a mobile Backend-as-a-Service provider.
Sridhar says (on the subject of Microsoft's approach to delivering a successful and engaging cross platform mobile app) that, "The 'write once run anywhere' cross-platform app sales pitch is a hard one for enterprises to believe. For example, Java tried to offer a similar value proposition and the enterprise joke became 'write once test everywhere', showing how flaky the underlying code was. Most Java apps ended up running on one operating system — and similarly, apps built with most cross-platform mobile developers tools will end up running on one mobile OS."
Helwa for Hilwa
IDC technology analyst for software application development research Al Hilwa has said that (Microsoft bringing the Linux Bash shell command line to Windows 10 so that it will run a native Ubuntu binary on a Windows subsystem) means that as a native and hard-core shell-script developer from the late 80's having Bash come natively to Windows is a pleasure cruise down memory lane.
"This fills me with hope that I may have a web developer career after my analyst career is over, without learning new scripting tools!! Ok, I am exaggerating about the 'without learning new tools' part, but you get my drift," he said.
"Hearing the keynote, and having thought about the Xamarin acquisition, I can summarise Microsoft's developer strategy: Microsoft wants its tools for developers to be what Office is for knowledge workers. That is they want to be the number one tool-chain for cross-platform development, mobile, cloud, everything. This is a tall order, but they are in fact executing on it and building a multi-platform ecosystem. Given their history with developers, you have to give them good odds on this," added Hilwa.
Have an Avanade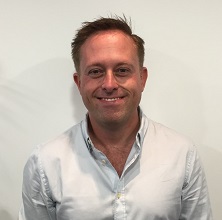 John Lowe is senior director of digital strategy at Avanade — Avanade Inc. was founded in 2000 as a joint venture between Accenture and Microsoft to serve the market for Microsoft-focused consulting services.
The company provides IT services focused on the Microsoft platform for mid-sized to large enterprise organisations.
Lowe asserts that ooOne of the key highlights from Build is the Microsoft Bot Framework.
"Smart machines of all sizes, shapes and purposes are entering the workforce and eventually will be our cognitive equals. Conversations will occur with greater inclusivity and connectedness, driving seamless task completion across digital services, rather than having to hop between apps. In a similar light, problem solving will become more streamlined, transformed by intelligent bots that rapidly and continuously learn from their experiences," he said.
Lowe continued by saying that these innovations are great for modern businesses.
"Here at Avanade we are advising business leaders to change the conversation from "what if" machines enter the workforce, to 'how to use' these technologies to enhance humans and human judgment and action in the physical world," added Lowe.