MarkLogic champions 'semantic context' for NoSQL data insight
NoSQL database platform company MarkLogic is having a successful period of growth and says that MarkLogic release 7 is marked out for its elasticity, tiered storage and semantics capabilities.
Semantic schemantic — what could that mean?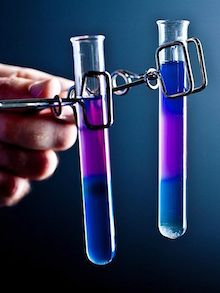 Company CEO Gary Bloom is bullish about his firm's growth in Asia Pacific and says that MarkLogic Semantics (Ed – CAPS S, it's branded don't ya know?) is now included for works for data insight as it helps deliver "contextually-relevant" information to users.
A chemical formula for data insight
David Leeming is strategic innovation group solutions manager at the Royal Society of Chemistry.
Leeming explains how semantic context has helped his organisation consume (without severe indigestion) over 1 digitised million pages of written word and chemical formulae into XML.
After the formulae had been moved to XML, the chemists said they needed to get more out of the XML and that a relational database model would not fit their needs.
"MarkLogic is more than just a NoSQL database, it has an extremely powerful search engine to enable logical associations between different types of content, helping us launch new online journals very quickly and grow our publishing output from 6,000 articles a year to over 30,000 a year today."
Stemming from open source roots, the company now offers a free developer license and "cloud-ready" hourly pricing for Amazon Web Services.