Kick boxing code monkey goes shopping: judo hits Xamarin
Judo Payments claims to be "Europe's only mobile-first payments platform" – a somewhat overconfident and contentious assertion perhaps?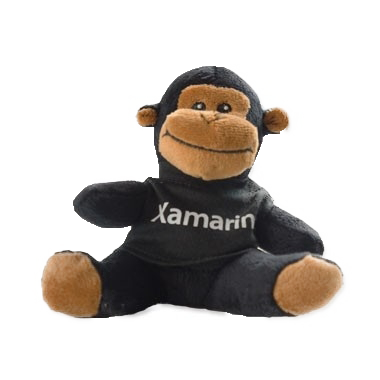 Stripe, Apple Pay and even Pay Pal (and others) may not be quite be thought of as mobile-first (even if they are mobile compliant), so it will be interesting to see how long judo (lower case chic) tries to hold on to this proclamation.
The company has this month launched a mobile app payments Software Development Kit (SDK) for mobile development on Xamarin.
Why?
It (judo, still lower case) claims to have seen a "growing demand" for Xamarin components globally.
Xamarin is a 'offshoot sprout' of the Mono cross-platform software programming tools project, developers can use Xamarin to write native iOS, Android and Microsoft Windows apps with native user interfaces and share code across multiple platforms.
So Judo has independently built a payment SDK for the Xamarin platform. The SDK will initially be tailored for Android with the roll-out of SDKs for other platforms currently in development.
The SDK is designed for programmers (usually ones working for retailers) to offer secure in-app payment by debit and credit card that can be branded to match the overall user experience.
"With the new Judo SDK for Xamarin, companies can substantially accelerate native mobile development using one shared C# codebase and easily integrate conversion-boosting mobile first payments to increase sales," said the firm.
Is it safe?
The SDK includes "bank-grade security" to protect transaction data and can be configured to enable the firm's own fraud prevention solution, judoShield.
"We welcome judo's robust mobile-first payments SDK into the Xamarin Component Store, enabling our global developer community to easily integrate mobile payments into their native Xamarin apps – without leaving their development environment," said Joseph Hill, co-founder, Xamarin.
The idea is that developers get judo's user interface and payments experience, coupled with Xamarin's high performance native apps across platforms.
Dennis Jones, CEO at judo, said, "We've seen an increased demand for Xamarin from large merchants looking to develop high-performance enterprise mobile apps without needing multiple development teams. Our platform allows large merchants to have a world class check out with the benefit of not complicating the tech stack. It's simpler for large businesses to offer their customers a consistent mobile-payment enabled app experience, whatever the operating system they're using, and reap the benefits of the rapid growth of mobile commerce."