Keptn cooks up, becomes CNCF Incubator
The CNCF Technical Oversight Committee (TOC) has voted to accept Keptn as a CNCF incubating project.
Keptn is an event-driven orchestration engine that connects observability with operations in cloud-native applications.
The project uses a declarative approach to build scalable automation for delivery and operations, evaluates Service Level Indicators (SLOs) and provides a dashboard, alerts and auto-remediation for them.
Keptn was created in 2019 inside Dynatrace and became a CNCF Sandbox project in 2020.
Since joining CNCF, the project has grown tenfold in the number of adopters with more than 100 production instances and more than 40 companies using Keptn, including Citrix, Dynatrace, T-Systems and others.
The project also welcomed more contributors and new integrations created by its adopters and end users.
The community developed a specification for application lifecycle cloud events and contributed to the CDEvents standard in the Continuous Delivery Foundation (CDF).
"Keptn improves the application delivery process with production-level quality gates and SLO/SLI focused delivery strategies," said Lei Zhang, project TOC sponsor. "It integrates with various CI/CD, GitOps, APM and monitoring systems as the continuous delivery control plane, bringing confidence to those managing applications on cloud native infrastructure. We look forward to seeing Keptn get wider adoption during its incubation stage."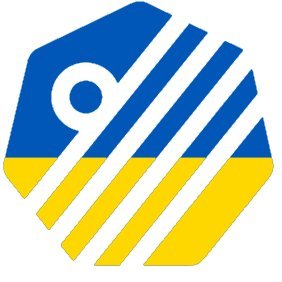 Keptn has numerous integrations with the cloud native ecosystem, including ArgoCD, Backstage, CloudEvents, LithmusChaos, Prometheus and other projects.
"When we started to move from observability towards automation, we were unhappy with the status quo, so we created Keptn to fill these gaps," said Alois Reitbauer, chief product officer at Dynatrace and creator of Keptn. "Automation platforms did not have a good separation of strategy or workflow from the actual implementation of tasks. This led to lengthy scripts that were hard to manage and made tool integrations difficult as there was no common definition for application lifecycle events. Seeing Keptn adopted by the cloud native community and maturing to a CNCF Incubating project shows that the project satisfies a real need for DevOps and SRE teams."
Users describe Keptn as:
Keptn feels like a reference implementation of Google's "Site Reliability Engineering" and "The Site Reliability Workbook" books

Keptn implements declarative operations for cloud native apps and puts observability in the driving seat of modern operations

Keptn takes open observability to the next level by automating operations and remediation
The Keptn community is looking forward to evolving the project, adding more integrations, interoperability through standard interfaces and adopting best practices for cloud native computing. The project has a public roadmap showing upcoming initiatives in the community and developers can get involved try out Keptn, share feedback, or participate in the development of its ecosystem here.