IT super-brands collude to build the "open web"
Microsoft, SAP, Progress Software and a number of other big names including Citrix Systems have come together to push the Open Data Protocol (OData) towards acceptance by the Organization for the Advancement of Structured Information Standards (OASIS).

Download this free guide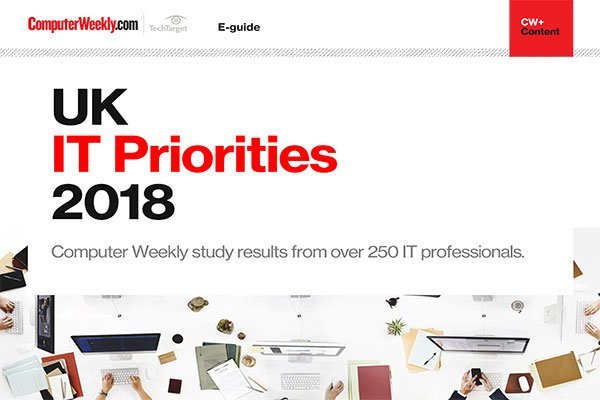 2018 UK IT Priorities survey results
IT organisations in the UK and across Europe are starting to accelerate the move to the cloud. Read more about the key areas in which senior IT managers are planning to invest in over the next 12 months.
The rationale here is simple say the vendors…
Demand is growing for easy access to data across multiple platforms and devices – and, the move to cloud computing is increasing pressure to create a more open and programmable web.
What is a more open and programmable web?
The "open web" (if you will) is one where we all share a common approach to the exposure of our data so that it can be consumed, analysed and even "leveraged" (if you will excuse the expression) to create and extract additional value.
What do we use to build the open web?
The technical answer — Built on standards such as HTTP, JSON and AtomPub, OData is a web protocol for unlocking and sharing data — freeing it from so-called "silos" that exist in some software applications today. The OData protocol supports serialisation in multiple popular formats, including JSON and Atom/XML.
The simple answer — With OData, developers are able to build cross-platform web and mobile applications.
The OData protocol has evolved through an open process on the public OData site during the past three years.
"To accomplish the goal of open data for the open web, we have seen a push for support to enable access to and use of data across platforms, applications and devices," said Jean Paoli, president, Microsoft Open Technologies Inc. "Taking steps to standardise OData through OASIS allows developers to act on the data in a more well-defined way."