IBM LinuxONE is a Linux-only mainframe
IBM has introduced two Linux mainframe servers under the brand name LinuxONE.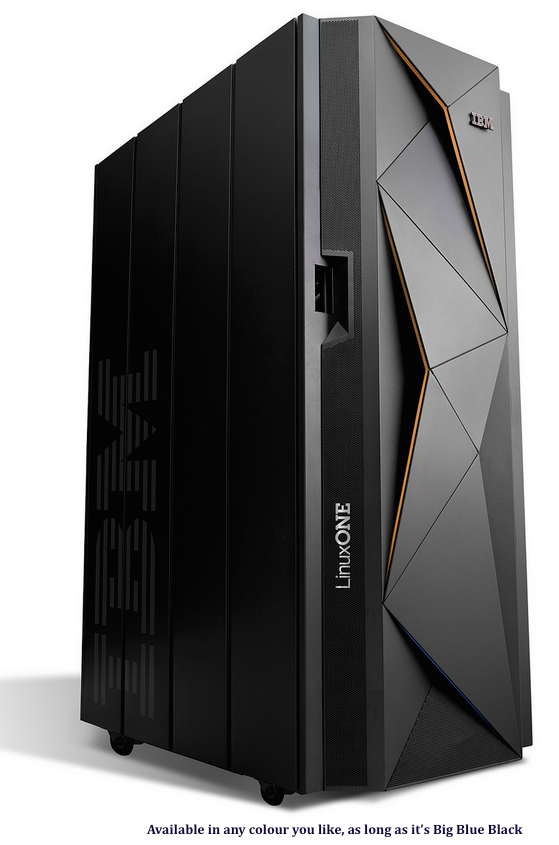 The machines can perform 30 billion RESTful web interactions/day with Dockerized Node.js and MongoDB, driving over 470K database read and writes per second.
The company says it will now also enable open source and industry tools and software including Apache Spark, Node.js, MongoDB, MariaDB, PostgreSQL, Chef and Docker on its z Systems.
SUSE (which provides Linux distribution for the mainframe) will now support KVM, thereby providing a new hypervisor option.
Canonical and IBM also announced plans to create an Ubuntu distribution for LinuxONE and z Systems. The collaboration with Canonical brings Ubuntu's scale-out and cloud expertise to the IBM z Systems platform.
"Fifteen years ago IBM surprised the industry by putting Linux on the mainframe, and today more than a third of IBM mainframe clients are running Linux," said Tom Rosamilia, senior vice president, IBM Systems.
"We are deepening our commitment to the open source community by combining the best of the open world with the most advanced system in the world in order to help clients embrace new mobile and hybrid cloud workloads. Building on the success of Linux on the mainframe, we continue to push the limits beyond the capabilities of commodity servers that are not designed for security and performance at extreme scale."
Fraud detection — in real time
The system is capable of analysing transactions in "real time" and can be used to help prevent fraud as it is occurring.
A key part of IBM's latest mainframe code contributions are IT predictive analytics that constantly monitor for unusual system behaviour.
The code can be used by developers to build similar sense and respond resiliency capabilities on other systems.
The contributions will help fuel the new "Open Mainframe Project," formed by the Linux Foundation.
These latest products from IBM can scale up to 8,000 virtual machines or hundreds of thousands of containers – currently the most of any single Linux system.
The humongous MongoDB factor
In line with this news, MongoDB says it has deepened its partnership with IBM, announcing plans to offer support for its own products on IBM z Systems mainframe.
"MongoDB has become the world's fastest growing database by enabling organisations to effectively capitalise on the power of modern applications and data to gain a competitive advantage," said Dev Ittycheria, president and CEO, MongoDB.
"For years, the world's largest companies have run critical applications on IBM mainframes. Our move to support IBM z Systems is a testament to our commitment to our users and customers to make MongoDB available on all major platforms. With this announcement, organisations can now build and run modern, mission-critical applications on proven mainframe technologies."
MongoDB confirms that it is working closely with IBM to engineer MongoDB Enterprise Server to be optimised for Linux on z Systems and the new LinuxONE Systems.
As part of the agreement, MongoDB's global support and engineering organisation will continue to collaborate with IBM to ensure business continuity for our joint customers running MongoDB on IBM z Systems.