How to drive 'high-traffic' database apps over changing database topology
If you want 99.999 per cent system availability, uptime and performance, then you probably want 'several nines' in your database delivery stats gauge.

Download this free guide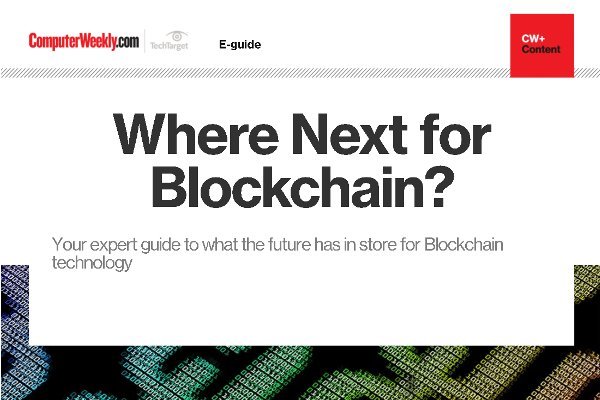 The future of blockchain
Read about how blockchain's inherent security makes it tamper-proof, and perfect for keeping and sharing records for transactions in many scenarios.
By submitting your personal information, you agree that TechTarget and its partners may contact you regarding relevant content, products and special offers.
You also agree that your personal information may be transferred and processed in the United States, and that you have read and agree to the Terms of Use and the Privacy Policy.
In the quest for five nines and beyond then, open source database management software company Severalnines has said that it has now integrated the open source database load balancing technology ProxySQL with its own database management system, ClusterControl.
What does ProxySQL do?
ProxySQL enables MySQL and MariaDB database systems to manage intense high-traffic database applications without losing availability.
ClusterControl is claimed to be the first and only database management system to automate the deployment and management of this new technology.
High-traffic database applications draw an enormous amount of queries daily, obviously. But to make them work, DBAs and sysadmins will typically experience headaches when trying to automatically scale to handle connections.
Improper load balancing leads to downtime, an effect estimated to cost companies an average of $300K (GBP 388K) per hour according to magical analyst research organisation Gartner.
Changing database topology
According to Severalnines, load balancers are an essential component in database high availability; especially when attempting to make database topology changes transparent to applications and implementing read-write split functionality. This is especially true with high-traffic websites where potentially hundreds of thousands of concurrent connections are constantly trying to access your data.
"ProxySQL has an advanced multi-core architecture to handle that large number of connections, multiplexed to potentially hundreds of backend servers squeezing every drop of performance out of your database cluster; all with zero downtime," said the firm, in a press statement.
But having a highly-available load balancer designed for high-traffic isn't the end-all solution to delivering high availability.
You also need a way to deploy and manage the database cluster, handle upgrades, run backups, ensure failover and recovery and the ability to scale the data nodes to accommodate ever-growing data.
Vinay Joosery, Severalnines CEO says that for this, you will need ClusterControl, an all-inclusive open source database management system that removes the need for multiple management tools.
ClusterControl now offers ProxySQL in its commercial version.