How do you solve a web-scale deployment problem with MariaDB?
MariaDB Corporation (the artist formerly known as SkySQL) is polishing up its open source database products this month.
A new version of MariaDB Enterprise has arrived, but so what?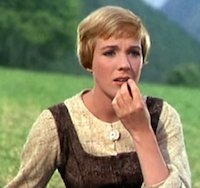 Luminescent luminaries
Well part of the "so what" factor is that MariaDB was built by an "engineer-led team of luminaries" behind the MySQL project, so we one could argue that this lot knows its transactional database technology onions.
The rest of the so what is that this is subscription-based product that combines certified, tested and installable binary distributions of MariaDB with advanced tools and support services for ongoing maintenance.
MariaDB Enterprise is claimed to be "the fastest-growing open source relational database that is application compatible with MySQL" today.
The latest version supports IBM's Power Systems architecture.
There is also a new Notification Service to simplify upgrades and security alerts.
Cluster buster
A second version of the product, MariaDB Enterprise Cluster, adds tools that make high-availability clustering for MariaDB easier to deploy, monitor and manage.
CEO of MariaDB Corporation says that web-scale applications are a commonplace element of enterprise IT, but selecting a data infrastructure that meets the web-scale challenge is complex.
"With new platform support, convenient notifications, hardened, certified binaries and easy configuration, MariaDB Enterprise delivers a solution to the web-scale database challenge. It blends the innovation of cutting-edge, open source technology with proven tools and services and decades of real-world implementation experience by our talented team," he said.