How accessible is Adobe keeping Acrobat?
Given the rise of open source standards and platforms across so many technology streams, if we are going to maintain industry equilibrium(s) then we need to analyse exactly how big brand IT firms are nurturing developer outreach and the provision of software development kits (SDKs) needed to perform core integration.
A case in point is Adobe.
The firm's Adobe Acrobat Portfolio SDK exists to help programmers develop software that interacts with Acrobat technology as the SDK contains header files, type libraries, simple utilities, sample code and documentation.
Besides the technologies provided by the Acrobat SDK, developers can also use the PDF Library (PDFL) to develop applications that create and manipulate PDF documents but do not interact with Acrobat.
So Adobe is keeping a few technology corridors open but…
… there are "open source alternatives to Acrobat" — such as Foxit PDF Editor 2.2, Nitro PDF Professional 6 and Nuance PDF Converter Professional 7.
Not to mention the other PDF readers such as Evince, Qippa, DigiSigner and even Google Chrome of course which opens PDFs quite nicely (just try a RIGHT click).
But – and it's a big but – Acrobat actually sells more year-on-year to knowledge workers and information workers despite the rise of open source tools
Steve Newberry is Acrobat business development manager at Adobe and he has much to say on Acrobat 11, which was launched just over a month ago now back on October 1 2012.
"Available in Pro, Standard and Reader formats Acrobat 11 adds new and tighter integration with EchoSign (for electronic signatures) and FormsCentral (an online form builder service to create and analyse forms and online surveys). We've also added Microsoft Office and SharePoint integration, easy deployment, applications virtualisation and robust application security," he said.
Newberry explains that integration with EchoSign has come about because users were struggling with digital signature technology i.e. users mostly just want to mark a doc, but some also want to be able to authenticate.
So EchoSign is a web based signature service with a "viewable audit trail" that shows the mechanics of what is happening for those developers that need to dig into the back end.
Again, this (not open source) openness is hoped to raise Acrobat's wider professional appeal over and above any other contenders and pretenders to its crown.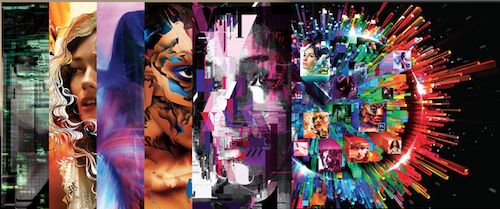 There's also a new emphasis on working "across devices" and Acrobat Reader is now available on more platforms i.e. Android and iOS… and Windows 8 is on the way.
There will also be more options to interact with cloud storage platforms and Acrobat has also been in the workshop to ensure that (going forward) it becomes more touch friendly — and this is an imperative.
NOTE: Acrobat will already recognise if it is being used on a touch-enabled device and this works on Windows 8.
"A large proportion of the customer base has been asking for the ability to make changes more quickly. The problem being that users spend too much time looking for the original document and/or having a massive formatting issue when exporting text from the Word doc. New options now to edit inside the PDF document (in the Standard and Pro versions) and there is more ore of an InDesign feel overall in fact," said Adobe's Newberry.
For developers and the use of the use of the Acrobat SDK, the general state of play can be summarised into three use case scenarios:
• they want to extend Acrobat functionality to suit their own applications
• they want to just interface with it
• they want to build the functionality of Acrobat into their own applications so that "export to PDF" can be used (for example)
Adobe faces a challenging time ahead as it now strives to build new channels of openness and accessibility to Acrobat in the face of open source competition — so how is it really going out there?
"A developer community is out there using Adobe SDKs to build plug ins to extend the capabilities of apps with regard to Acrobat and — some of these guys are part of the Adobe developer connection and some are just doing it independently," insists Newberry.
There is heaps more to read and analyse here. Adobe CTO's statement here at the time of the product's launch makes for good reading.
More to come on Windows 8 and Creative Suite compatibility next if Adobe will share the inside track…