Hold on please caller, open source telephony is calling
Two days walking around the GSMA's Mobile World Congress exhibition in Barcelona is hard work on the feet, the eyes and ears plus also the brain too.
It's a sensory overload of the great and the good from the mobile universe all crammed into eight enormous halls to shake hands and exchange branded mints and jellybeans for a week of corporate jolliness.
NOTE: It's worth remembering that Ericsson is giving out free lunches and the best complimentary beers by far are to be found on the Belgium pavilion/stand at around 5pm everyday. Obvious, but worth mentioning.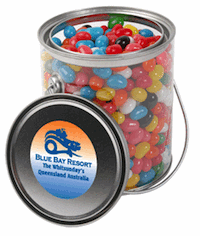 So as "corporate" as the whole event is… there doesn't appear to much room on the surface for open source to flourish in the telephony market.
But — managed communications provider Foehn is predicting a marked rise in businesses and other organisations choosing open source telephony in 2013 because both the "commercial and technical arguments have become just too compelling" for them to ignore.
The firm suggests that advances in technology mean that open source telephony is not only a viable alternative to traditional telephony systems, in many respects it has become a more favourable option.
Gary Muchmore, Foehn's operations director says that when an economy is booming and most businesses are thriving, there is less concern about costs and driving efficiencies – it's more natural to focus on the top line.
"But now we are seeing more businesses and not-for-profit organisations across all sectors opting for more radical changes, particularly when it comes to them upgrading their systems, making companies more unified and profitable," said Muchmore.
"Open Source Telephony is moving beyond innovators and early adopters with more companies using it for their business communications needs," he added.
In the past year, Foehn has delivered open source customer contact centres and enterprise telephony systems to SMEs and larger enterprises, as well as not-for-profit organisations, including schools and housing associations.
Two other recent implementations of open source by Foehn have included Parrs Wood High School near Manchester and the American School in London.
Open source corporate jellybean giveaways are not far away.