HTML5 is now stable and "feature complete"
The World Wide Web Consortium (W3C) has said that a stable specification of the HTML5 web markup language has been laid down for web application developers to now focus on.
Although this new stable version is not yet a W3C standard, it has been called "feature complete" at this stage.
This means that (as far as the W3C sees it) businesses and developers have a "stable target" for implementation and planning the next generation of web applications.
NOTE: HTML5 is described as the "cornerstone" of the Open Web Platform, a full programming environment for cross-platform applications with access to device capabilities; video and animations; graphics; style, typography and other tools for digital publishing; extensive network capabilities.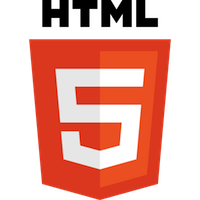 "The broader the reach of Web technology, the more our stakeholders demand a stable standard," said W3C CEO Jeff Jaffe. "Businesses know what they can rely on for HTML5 in the coming years, and what their customers will demand. Likewise, developers will know what skills to cultivate to reach smart phones, cars, televisions, ebooks, digital signs and devices not yet known."
The W3C has also announced the first draft of HTML 5.1 and Canvas 2D, Level 2, an early view of the next round of standardisation.
The W3C community continues to enhance existing HTML features and develop new ones, including extensions to complement built-in HTML5 accessibility, responsive images, and adaptive streaming.
The future HTML 5.1 specification is currently being engineered to support improved web video performance, a development that is backed by both the W3C and television industry firms too.