Defence-grade fingerprint security on KNOX for Android mobiles
Samsung Electronics and Google have teamed up to confirm that part of the Samsung KNOX technology will be integrated into the next version of Android.
The firm's KNOX Workspace aims to provide "hardware and software integrated" security for mobile devices.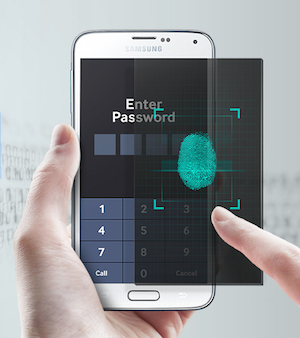 KNOX concentrates on multi-layered protection (that means from the device down to the kernel) with two-factor biometric authentication (that means numeric passwords plus fingerprint detection) for device access.
An enhanced element of the KNOX framework and Microsoft Workplace now join to provide users with a secure channel to corporate resources from mobile devices.
IT administrators will be able to use a separate container to manage and secure business data.
Samsung says that developers can extend their potential target market to a broader Android community with minimal implementation effort.
"Samsung has been pioneering to bring Android to the enterprise. We are grateful for their contribution to the Android open source project," said Hiroshi Lockheimer, VP of engineering, Android. "Jointly we are bringing enterprise-grade security and management capabilities to all manufacturers participating in the Android ecosystem."
Samsung KNOX is currently the only Android provider of defence-grade and government-certified mobile security complying with key US Government and Department of Defence (DoD) initiatives and other standards for mobile device security.
Samsung also offers a comprehensive KNOX management and application store service. In addition to the Samsung KNOX components found in this next generation Android platform, Samsung will keep developing specialised proprietary services such as KNOX EMM and KNOX Marketplace.