Comic Relief uses open cloud big data on MongoDB
Comic Relief has confirmed its use of 10gen's open source non-relational NoSQL database, MongoDB, to create a computing for this year's event which raised £75 million.
The charity enlisted cloud services firm Armakuni to build the platform so that it could handle 10,000 concurrent call centre operators and a peak of 500 donations per second.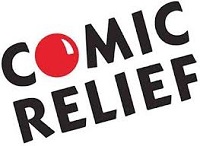 NOTE: In previous year's Comic Relief had been delivered via a Java and relational database model through 12 different partners.
10gen explains that if Comic Relief were (for example) to suffer fifty minutes of downtime during peak fundraising hours – this could result in half their annual online donations income being lost.
This year there was not a single outage.
The system dealt with 600,000 transactions during the seven hour, prime time TV slot and was proved capable of handling peaks of 1200 donations completed per second from web, mobile and call centre users.
Gamified incentivised
The database was also accessible to 10,000 call centre operators who were "incentivised to encourage donations by a gamified view" of the results that allowed them to check their totals against their peers.
"Modern applications need to handle huge spikes in activity while still offering the user an efficient interface to process the data. Armakuni used MongoDB's flexibility, scalability and reliability to build a platform that could do just that," said Joe Morrissey, VP EMEA 10gen, the MongoDB company.