Chef drills dependency policing into DevOps
There's DevOps and then there's fake DevOps i.e. this 'new term' (it's all spin really, well kind of) attracts a lot of fakers.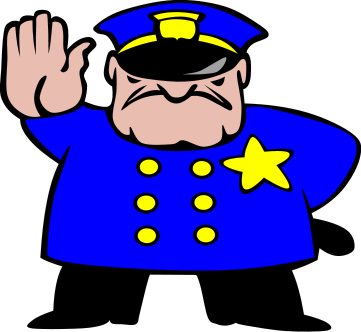 Among the purists is Chef, a firm which in fact describes itself as a player in automation for DevOps.
Chef's latest recipe is dependency management, a new feature of its Chef Delivery product.
What is a dependency?
Essentially a dependency is a relationship between two (or more) code streams or datasets (or operations or functions) such that one coexists with another and is essentially defined by the other's being.
Back to Chef, the new dependency management function claims to enable faster developer collaboration by allowing Chef Delivery to know which services and applications in the pipeline depend on one another.
With dependency management (which Chef would love to try and capitalize and trademark), not only must changes pass local tests, but related, downstream components or services must pass those tests as well.
Dependency promotion police
Only service changes that pass are promoted, so deployments to production are safe.
The theory here in practice is, dependency management enables a reliable, repeatable and scalable process for cross-team collaboration in large enterprises.
"It doesn't matter if there are two developers or thousands of staff — teams can create and safely deploy interconnected services on diverse runtime environments, including containers," said the firm, in a press statemet.
Chef also today announced enhanced capabilities for Chef Compliance to enable automated management of compliance policies that are based on the broadly used Center for Internet Security (CIS) benchmarks.
Policing interdependent services
Software is now the competitive currency of the enterprise. However, software is also becoming increasingly complex and composed of interdependent services that reside in the cloud.
"Enterprises need comprehensive solutions to safely implement DevOps in the push toward ever-greater development velocity. Unlike other frameworks and tools, Chef Delivery doesn't just help you build a change management pipeline, it is the pipeline," said Alex Ethier, vice president of product, Chef.
A technical justification for intricate applications
Businesses must be able to develop and maintain these intricate applications, along with the infrastructure that supports them, while moving at high velocity. It is critical that any changes to applications and infrastructure be versioned and tested before they are deployed to production. Because multiple teams often work on a single application, cross-team collaboration and transparency are critical to the success of a project. The DevOps workflow, which uses both culture and technology to foster these values, is becoming the most effective approach to developing software quickly and safely. Chef has distilled its customers' successful workflow patterns into Chef Delivery, where service dependencies can be predefined and compliance requirements become part of the development pipeline. Chef Delivery eliminates silos and project segregation, enabling developers and operations personnel to begin committing code to the primary development pipeline in their first week on the team, instead of waiting weeks or even months in traditional environments.