CIA and FBI host 'Men In Black' open source event
I picked a bad day to fly back from the US state of Maryland today.
Reason #1: DELTA delayed my flight and bounced me around various East Coast USA airports on my way back to Blighty.
Reason #2: Had I stayed on in the "Old Line State", I might have been able to catch the Open Source Software Industry Day on Wednesday, May 30 which is co-hosted by the non-profit Open Source Software Institute and the Men In Black themselves i.e. the National Security Agency (NSA).
Unfortunately, it appears that pre-registration for attendance is already passed, but we can perhaps hope that the event itself may produce some interesting facts — or "learnings" as they will most likely phrase it.
The NSA will no doubt be on the look out to recruit future "spook geeks" to fulfill future positions in its central facility which is called Fort Meade.
The "agency" (as it is known) is reported to be keen to discuss both service and support aspects of its computing installation – and the speakers will positively encourage government suppliers to consider open-source options in their next procurement choices.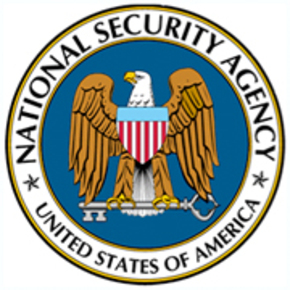 "The Open Source Industry Day will provide access to a broad array of open source topics. There are nine core topic areas that will be addressed during this Industry Day event. These will be Primary topics, or tracks, including legal and policy; adoption and strategic management practices; existing and future technology resources; cloud computing; (large) data management; security; social media and collaboration; embedded systems; and risk management," said -chairman of the conference and HP Enterprise Security spokesperson John Farrell.
"That's a lot of content to cover in one day, but the demand is there, and we've had no shortage of subject matter experts volunteering to lead panel discussions," Farrell added.
For those not able to attend – you can always just watch the Men In Black 3 trailer here…