Android boxing clever for Box
Box for Android has already enjoyed more than 4.4 million downloads, so what would the online file sharing and cloud content management company have up its sleeve for this summer's new release?
Key among the refreshed features is a new navigation drawer and an account toggling facility.
Mobile product manager at Simon Tan says that his firm realises many people who use Box at work also keep a second Box account for personal use.
"This is definitely true here at Box HQ, where 88% of us have more than one account! To make it easier for you to access all of your Box accounts, we've added multiple account switching in the Box for Android app. Now you can log into and jump back and forth between any number of accounts," he said.
Just as exciting if you are reading this in Helsinki is news that Box has added Finnish language support to now make Box for Android available in 23 languages.
Me rakastamme käyttäen Box!
… as they say in Finland.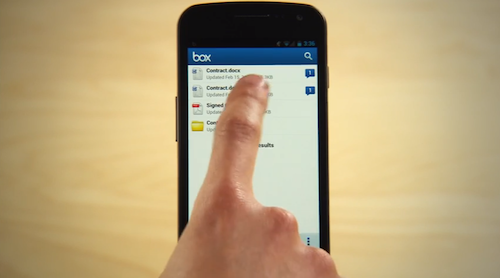 Box has also added document previews to the updates feed and provided more control over what users see in the feed i.e. you can choose to display your own recent activity or updates from the people you work with.
"You can also view your updates feed through our new home screen widget, allowing you to keep tabs on your Box account activity even when the app isn't open. In this release, we have refreshed the look and feel of the widget and added the ability to resize it and scroll inside it," said Box's Tan.
The account toggling function is probably the most significant feature here in terms of usage and insight into how the company is working to position its product in front of the market i.e. it wants to be seen as a core enterprise product, but it realises that most users will also use the service for home/play usage.
Refining and redefining the user experience…
… as they say in Silicon Valley.