Why working out the cost of Scotland replicating Whitehall's IT systems is so difficult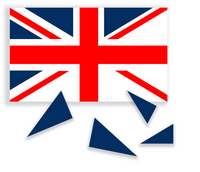 If Scots vote 'yes' in the Scottish referendum later this year, Computer Weekly has calculated that Scotland could spend over £1bn on replicating the necessary IT systems needed to run an independent state.
Professor Patrick Dunleavy at the London School of Economics stated that hundreds of millions of pounds would be needed to build the necessary government IT systems, but no one has drilled down a final figure.
Computer Weekly has calculated an estimate of how much it would cost Scotland to replicate Whitehall IT systems based on GOV.UK documents and statistics from intelligence company Porge.
But it wasn't easy to figure out. And here's why…
Total Whitehall spend
Firstly, there are still very few definitive figures available for government spending. Research from the Institute for Government revealed last week that HP alone earns more than £1.7bn a year from Whitehall, with its main spender being the Department of Work and Pensions (DWP), and Capgemini also depends heavily on spend from Her Majesty's Revenue and Customs (HMRC). But "significant discrepancies" were apparently flagged up by DWP, and there just isn't the data to go anywhere near finding out what government actually spends on SMEs.
Meanwhile, intelligence company, Porge, which analyses invoices to show what public sector bodies are spending their money on, managed to calculate that central government spent £6.2bn on IT and back office outsourcing between April 2012 and March 2013.
This figure is significantly lower than the total spend figure floating around the internet which varies but can be estimated as up to £16bn. However the figures from Porge are lower because it excludes functions such as IT costs from the police. Additionally, Porge tells us that central government departments generally only disclose invoices down to a value of £25K, so the data would exclude smaller invoices.
So how can we figure out how much money an independent Scottish state may have to spend on replicating Whitehall IT, when we can't get a definitive answer on what Whitehall is spending at the moment?
We still gave it a go…
How much would Scotland spend?
There are still a lot of figures in various government documents, but some quote start-up costs of an independent Scottish state, while others cite annual operating costs, and it's rather difficult to directly compare the two.
Computer Weekly has extrapolated data to deduce it is likely the cost of setting up all the necessary new IT systems for an independent Scotland starting completely from scratch would be £1.6bn.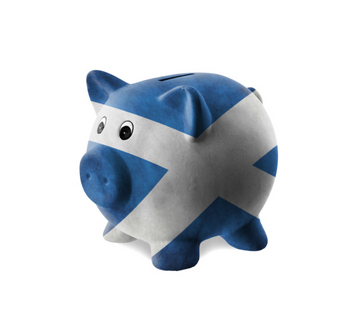 But Scotland already looks after a number of devolved institutions including police, health, courts and education, yet the country still depends on Whitehall for critical functions such as defence, social security and financial matters.
An independent Scotland would not be able to exist without two of the basic functions of benefits and tax, provided by the DWP and HMRC respectively, so we stuck with those departments and drilled down the figures.
DWP set-up costs
DWP – surprisingly – was easy. The deparment has estimated a one-off cost to build a new social security system could be up to £400m (on top of annual operating costs of around £720m).
HMRC set-up costs
Sadly, DWP was the only department to be transparent with their Scotland set-up estimates. For HMRC a little further digging was needed.
According to a document from the Department of Business Innovation and Skills, Scotland would need to pay around £562m to create a whole new tax regime, but it did not provide a breakdown of IT set-up costs.
According to the same document entitled Scotland Analysis: Business and Microeconomic Framework – in 2011 HMRC's tax collection running costs were £3.6bn.
And according to data from Porge between 2012-2013 HMRC spent around £900m on IT which is 25% of the total £3.6bn figure stated by the Treasury.
Let's assume the running costs for 2012-2013 were similar. And from that we can deduce the annual IT spend for an equivalent Scottish HMRC would be 25% of the £562m total set-up costs, equating to £140m.
And according to The Scottish Government analysis of the cost of introducing and administrating their replacements for UK Stamp Duty Land Tax (SDLT) and Landfill Tax suggests that initial set-up costs equate to around 90% of annual running costs. If the same proportion was applied to the maths above, the total set up costs for a tax IT system for an independent Scotland would be £126m.
DWP and HMRC
For both DWP and HMRC the total one-off IT startup costs equates to £526m. But other institutions would also need to be replicated.
According to Porge, DWP and HMRC roughly came to a third of total annual Whitehall IT spending in 2012-2013.
But Scotland already have a number of devolved functions. It would not be unreasonable to assume Scotland's devolved functions including police, health, courts and education would take up a second third of public sector spending. Leaving one third which would include the remaining institutions Scotland would need to replicate from Whitehall.
Therefore the bill an independent Scotland would face for replicating the two thirds of Whitehall IT systems would come to £1.1bn.
A chance to build something better?
Some estimates over costs by various bodies have been worked out using the number of citizens – the UK has 60 million people, while Scotland has 5.3 million people. But if you are setting up a system from scratch the number of people doesn't matter. But the difference comes when scaling up the size of the system. I'd hope, if Scotland was to gain independence, they would take advantage of cloud software which is much better designed to scale in a cost efficient manner, over the mainframe systems DWP and HMRC are still running on today.
Take a look at Computer Weekly's analysis on the costs and challenges of setting up IT for an independent Scotland.