Who are the top Western European IT service providers?
A colleague asked me the other day who are the top ten IT service providers in Western Europe? I must admit I didn't really know the answer but while attending the Gartner outsourcing and IT services summit I got one.

Download this free guide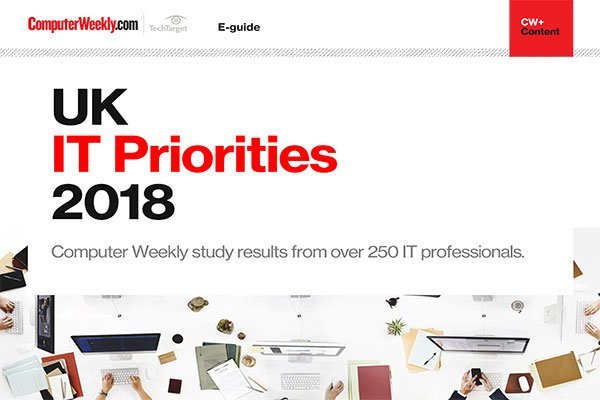 2018 UK IT Priorities survey results
IT organisations in the UK and across Europe are starting to accelerate the move to the cloud. Read more about the key areas in which senior IT managers are planning to invest in over the next 12 months.
Better than that here is the top 15 in Western Europe by revenue according to Gartner. In the second table I have the same 15 in order of revenue growth over the last year.
Useful reference point for any outsourcing enthusiast. I am trying to think if any of these companies will merge or acquire.
What do you think?
Interesting to see that combined the big Indian suppliers only account for 2.4% of total revenue in Western Europe. So lots of room to grow for them.
The second table show the companies that are growing the most.
Top 15 IT service providers in terms of Western European revenues
Company Market share Revenue in Euro\millions

IBM 7.8% 10.853
Capgemini 4.7% 6.573
HP 4.4% 6.112
Accenture 4.3% 6.050
Atos Origin 3.4% 4.733
T-systems 3.0% 4.117
BT 2.8% 3.971
Fujitsu 2.5% 3.858
Logica 2.4% 3.449
SIS 2.4% 3.364
TCS 0.8% 1.079
Wipro 0.5% 749
Infosys 0.5% 737
Cognizant 0.3% 392
HCL 0.3% 372
Top 15 IT service providers in terms of revenue change in last year
Company Revenue change 2008-09
Cognizant +41.7%
HCL +27.2
Wipro +4.8%
TCS -1.1%
Fujitsu -1.8%
Atos Origin -3.6%
Capgemini -4.0%
T-Systems -4.2%
IBM -6.5%
Logica -8.0%
HP -10.9%
BT -10.1%
Infosys -11.7%
Accenture -13.0%
SIS -16.4%