What compensation do you pay a subpostmaster that has been in jail as a result of computer error?
I have been following the story of sub-postmasters being charged with false accounting. I took over the story after a former Computer Weekly colleague originally picked the story up.

Download this free guide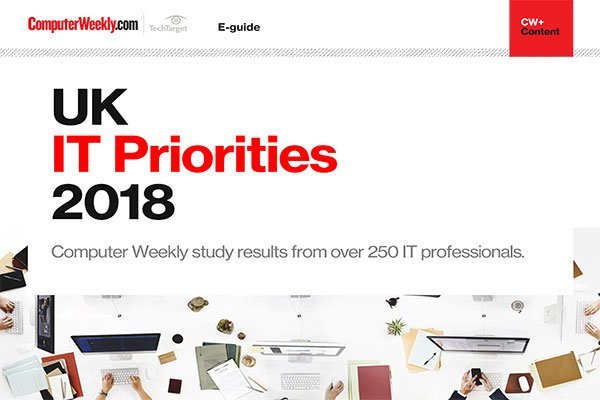 UK IT Priorities 2018 survey results
Download this e-guide to discover the results of our 2018 UK IT Priorities survey, where IT leaders shared with us what they are going to be investing in over the coming 12 months.
By submitting your personal information, you agree that TechTarget and its partners may contact you regarding relevant content, products and special offers.
You also agree that your personal information may be transferred and processed in the United States, and that you have read and agree to the Terms of Use and the Privacy Policy.
It involved sub-postmasters for the Post Office claiming they have been falsely accused of cooking the books. But many blame the Horizon Accounting system, which was developed by ICL/Fujitsu Services, for the problems. The latest article is here, and it appears there is light at the end of the tunnel for getting on 100 subpostmasters.
Recently lots of other media organisations have picked up on the story. And I am not surprised as it is a shocking tale of an allegedly faulty IT system or perhaps the processes that surround it leading to sub-postmasters being imprisoned or having to make up accounting shortfalls. Lives have been ruined and homes lost but a group of individuals, supported by the press and later MPs finally have an end in sight.
Following years of campaigning and later pressure from MPs, the Post Office agreed to investigate claims that the system was at fault. The Post office had always maintained that the system could not be wrong. But after a closer look it changed its stance and acknowledged there could be problems related to the Horizon system used by thousands of sub-postmasters.
If it is proved that some of these individuals were at no fault for the accounting errors there could be large compensation pay-outs. I spoke to Conservative MP for North East Hampshire James Arbuthnot, who chairs a group of MPs trying to encourage the Post Office to get to the bottom of the case. He praised the Post Office for agreeing to get to the bottom of this despite the fact that for years it had taken the stance that the computer system was not at fault.
But interestingly many people I speak to believe the Post Office want to sort this out now to leave the door open to privatization. Royal Mail has just done it and the Post Office could be next.
The last thing the Post Office will want if it is privatized is the threat of large compensation pay-outs to subpostmasters wrongly imprisoned for false accounting as a result of a dodgy computer system.
2013 has seen the campaign win support and some major victories.
Read a timeline of articles on the subject from Computer Weekly:
May 2009 – Bankruptcy, prosecution and disrupted livelihoods – Postmasters tell their story
September 2009 – Post-masters form action group after accounts shortfall
November 2009 – Post Office theft case deferred over IT questions
February 2011 – Post Office faces legal action over alleged accounting system failures
October 2011 – 85 sub-postmasters seek legal support in claims against Post Office computer system
June 2012 – Post Office launches external review of system at centre of legal disputes Post Office launches external review of system at centre of legal disputes
January 2013 – Post Office admits that Horizon system needs more investigation
January 2013 – Post Office announces amnesty for Horizon evidence
January 2013 – Post Office wants to get to bottom of IT system allegations
June 2013 – Investigation into Post Office accounting system to drill down on strongest cases
July 2013 – Post Office Horizon system investigation reveals concerns
October 2013 – End in sight for sub-postmaster claims against Post Office's Horizon accounting system