UK IT warned that postgraduate research costs to soar. Can IT suppliers help out?
An inevitable rise in tution fees for post-graduate courses could damage the UK's standing in the global IT industry. But could the IT suppliers put their hands in their pockets and help universities find a way of lessening the blow?

Download this free guide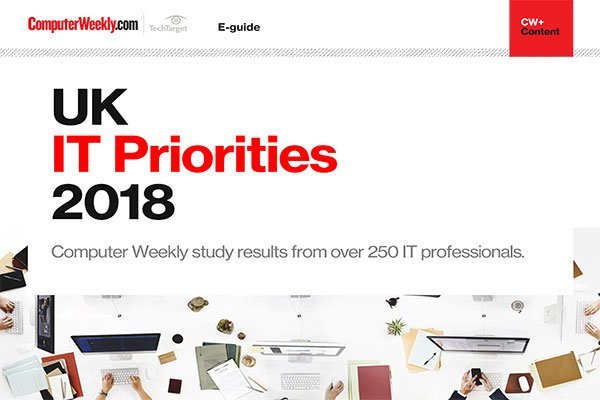 2018 UK IT Priorities survey results
IT organisations in the UK and across Europe are starting to accelerate the move to the cloud. Read more about the key areas in which senior IT managers are planning to invest in over the next 12 months.
I was at a round table hosted by Logica this week. One of the experts speaking was Anthony Finkelstein, dean of engineering sciences at University College London (UCL).
He said there will be a worrying knock-in effect of the increases in undergraduate tuition fees which have sparked a major storm since the government introduced rules that meant universities could charge anything up to £9000. See full story here.
But perhaps more worrying for the UK IT sector is that Finkelstein says fees in Masters degrees are set to rise substantially as a result.
He says postgraduate degrees that cost between £3,000 and £5,000 per year might rise to £10,000. "The full consequences of the undergraduate fees decision and the HE White Paper are yet to become clear. The broad direction of travel for institutions such as UCL is however, more or less apparent. It is appropriate that now some attention should focus on postgraduate taught provision, which forms a large part of our portfolio and that of other research-intensive universities," Finkelstein recently blogged.
He said that although the full impact of the undergraduate fee rise is as yet unclear current fees will increase. "Obviously, the situation in which a full-year postgraduate course, with a lengthy dissertation requiring close supervision, would be priced below that of an undergraduate programme, of shorter duration and lesser intensity, is unsustainable. Thus it will be necessary for universities to raise the fees for most postgraduate taught masters (note: some professionally oriented courses already have high fees) to somewhere above the £9000 payable by incoming undergraduates."
He said the university might have to lessen the blow to avoid potential students staying away. "At UCL we may choose to taper the fee increases in order to test the market and to subsidise some specific courses. Our capacity for continuing subsidies will however, necessarily be restricted, undergraduate students will expect the experience they are paying for and financially such subsidies are a zero sum game."
See Finkelstein's full blog post, which he published on July 14, here.
I was wondering if the IT industry could step in with some funding initiatives to help keep UK universities and research at the top of the global sector.