Recession changes IT outsourcing industry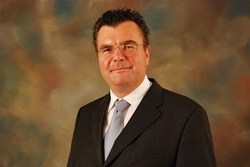 Dell's vice president public sector services EMEA, Ferenc Szelenyi, has once again provided us with his thoughts on outsourcing. This time he talks about how the industry is changing following the recession.
I was particularly interested in his view that companies will increasingly redeploy staff when they outsource rather than transfer them to suppliers. This is because I recently wrote a blog about this.
Here is Ferenc Szelenyi's latest contribution to Inside Outsourcing.
"Last year was not a great one for the IT outsourcing (ITO) sector, with growth slowing due to a confluence of factors that gave ITO service providers a serious body blow.
Many service providers were still suffering from the aftershock of the global recession, a far cry from a few years back when organisations raced to outsource because of the scarcity of their resources. New market entrants, alongside the big players such as India and China, put pressure on prices as buyers embraced the clear cost savings produced by labour arbitrage.
Today, various business sectors are going through a phase of consolidation and rationalisation within the context of the global economic meltdown. Therefore, potential and existing Customers of IT Service Providers including those within Dell are looking for opportunities to:
– Rationalise and de-duplicate their application services portfolio
– Upgrade and transform their IT platforms gaining potential cost savings from cloud technologies and lower emission hardware
– Rationalise back-office processes and in turn reduce complexity in their business and how their IT is managed today
– Not necessarily look to transfer staff to a provider but rather re-deploy into more strategic areas of the business or new projects
Furthermore, providers are now looking to provide "end to end" "open" solutions but that seek to transform the IT architecture in a modular manner providing flexibility around capex and opex and how these items are managed in a transaction. Partnerships with customers is not uncommon in the IT Services industry that enables the transformed state of a customers IT to be leverageable and scalable to suite other similar businesses or customers. In fact, this area of opportunity will grow significantly as public sector and private sector businesses consolidate and rationalise their IT Systems."
See also these blog posts by Ferenc:
Is the government throwing the IT baby out with the bath water?
Don't act like outsourcing services is something new, says Dell