Mixed reaction over government immigration caps
Now that the government has began its strategy to reduce the number of non EU workers on visas in the UK the debate in the IT sector can begin.
In an effort to get a debate going here are the views of various people I have spoken to over recent months but what do you think?
1 – A senior IT professional at a large UK company from overseas: "Cameron will now go ahead with his plans to put a cap on immigration, but I'm not intimidated. There are many immigrants in my department and even though we are paid less money, we bring a significant contribution. Speaking for myself, I am a lot more skilled and produce a lot more compared to colleagues of about the same age."

Download this free guide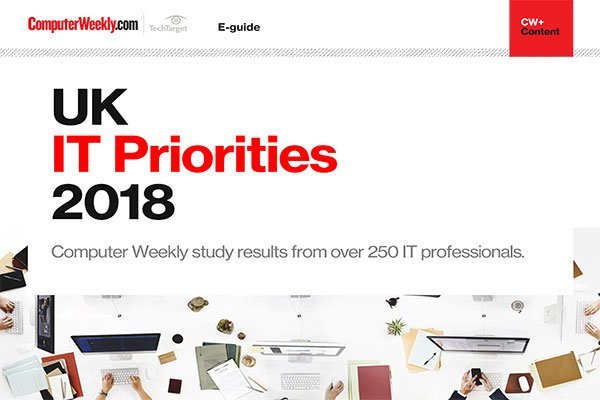 UK IT Priorities 2018 survey results
Download this e-guide to discover the results of our 2018 UK IT Priorities survey, where IT leaders shared with us what they are going to be investing in over the coming 12 months.
By submitting your personal information, you agree that TechTarget and its partners may contact you regarding relevant content, products and special offers.
You also agree that your personal information may be transferred and processed in the United States, and that you have read and agree to the Terms of Use and the Privacy Policy.
2 – Mark Lewis, partner and head of outsourcing at law firm Berwin Leighton Paisner said there needs to be a limit on the numbers of migrant workers but warns that the cap should not be set too low. "I see no reason to have a totally open-ended number of IT visas granted every year. Limiting the number at a sensible level for UK businesses is fine. But the government would be crazy to restrict the inflow of highly skilled migrants."
3 – Peter Skyte, National Officer at union Unite said there is a need for balanced rules that do not damage UK businesses and do not disadvantage UK workers. "The points-based migration system and in particular use of the Intra-Company Transfer route in the IT sector is open to misuse or abuse by employers with the potential to undercut pay rates and displace skilled resident workers as currently operated."
4 – Bob McDowall, analyst at Towergroup said if the government tightens the scheme, big businesses will have challenges resourcing for IT. "This will be especially the case in the financial services sector."
5 – A campaigner against the alledged abuse of the Intra Company transfer system: "The use of the ICT system to bring in large numbers of IT workers to work at third-party client sites is purely about paying less for foreign workers who are tied to their sponsors and avoiding taxes. The workers need more protection to ensure they are not underpaid and discriminated against. And permanent migrants, residents and UK businesses need a level playing field to compete against companies that take advantage of lax rules around intra-company transfers,"
6 – Ann Swain, CEO at Apsco, said there was nothing wrong with the current system but it was being abused. "There seems to be no appetite to police it."
7 – An IT contractor: "UK contractors have been cut at one company he worked at and permanent staff have to train their Indian replacements, who will eventually take the permanent staff jobs as well."
8 – John Brazier, managing director of the Professional Contractors Group (PCG): "While intra-company transfer permits clearly have a value, their abuse and overuse is damaging. I hope the annual cap proposed by the Conservatives would be extended to intra-company transfer permits as a way of dealing with the displacement that has affected many contractors."