IT services providers are blinded by opportunity and attempting to ride the digital elephant
Businesses are investing in digital services and the IT services firms are clamoring to get a piece of the action. But CIOs face challenges selecting suppliers or digital services or if perhaps even face a decision whether to outsource at all.
I recently met with Tridip Saha who head of sales in Europe for tier two Indian supplier Mindtree. We talked about this subject and he said he would send me a blog post he had written on the subject.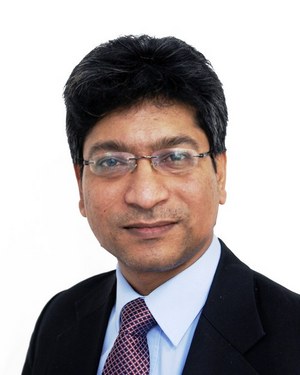 He said to me that the views expressed in this blog post are his and do not necessarily reflect the views of Mindtree.
Here it is.
Five Blind Men and the Digital Elephant
By Tridip Saha
"Booz launches Booz Digital",
"Capgemini Digital Services plans to become UK market leader with fourfold growth by 2014"
These two announcements in quick succession, around six months ago, caught my attention. Why on earth would a strategy consultancy like Booz try to get into the digital services space and what is driving Capgemini to launch a separate division for digital services market?
The answer probably lies in the size and growth of the pie and the perceived need for a different kind of expertise and unique selling point to win in this space. In the UK alone, there is a league table of over 100 digital service providers which lists pure play agencies which cater to the demands, almost exclusively, around providing services in the digital world. Add to this all the IT service providers, and you don't know whether to pity or envy the buyer who is spoilt for choices.
The way service providers view this world, and their corresponding pitch, does not make it any easier for the buyers either. The different propositions from the providers can be compared to the tale of the five blind men describing an elephant. The expertise required to ride this elephant covers Strategy, Industry knowledge, User experience and Technology but each type of provider appears to view this elephant differently. Here's a quick look at how I believe they see it (and in turn, are perceived by the buyers).
Type of Service provider and main proposition
Large consulting-led IT service providers
It is all about the strategy to transform your business. We will also do the IT!
Digital agencies
It is all about User experience/Customer journey. Don't bother about technology!
Platform providers
It is all about having the right underlying technology platform. No need for writing custom code ever again!
Domain centric IT service providers
We have the golden solution created exactly for your industry. Just tell us how much of it you want and it will be delivered in months!
Most of the other IT providers
One of the above depending on whom you talk to!
The pervasiveness of digital services and the sheer volume of demand in this area means that whether a provider is tugging on the tail of the elephant or hanging on to the tusk, they are all generating good revenues from this service currently. However, the winners will be the ones who can demonstrate the depth of expertise in all the elements. So, how is your organisation preparing to ride this elephant?"