IT outsourcing predictions for Europe in 2013. Part four Arvato
Here is another round of predictions about the European IT outsourcing market next year. Yesterday I featured Sam Kingston from T-Systems, on Tuesday I revealed the views of outsourcing lawyer Mark Lewis of Berwin Leighton Paisner which followed the predictions of KPMG's Lee Ayling.
Today are the opinions of Matthias Mierisch CEO at BPO provider Arvato in the UK.

The world is changing
By Matthias Mierisch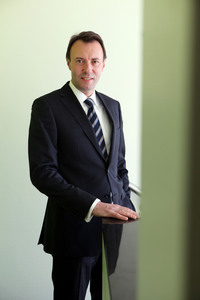 "Rapid technological change and a turbulent global economy mean that in 2013 the world may well be a very different place for outsourcing providers and their clients.
Among the many emerging trends and themes on the horizon for next year, there are three which are worthy of closer examination.

The intangible feel good factor
In many outsourcing relationships success is very often evaluated against carefully constructed KPIs. But the need for outsourcing partnerships to be able to flexibly deal with change sometimes means looking to assess the strength of a partnership on the factors which aren't on the KPI list.

Independent research commissioned by arvato in our inaugural Open Outsourcing report in autumn 2012[1] found that 71 per cent of end users expect their BPO provider to 'adapt to changing industry and relationship dynamics'. Yet just 25 per cent said that a specific partnership structure had been developed to suit their business over and above the contractual agreement.
The willingness to deliver and step beyond contractual agreements to try fresh approaches, or amend priorities to deliver real value – even if that's more difficult than just meeting KPIs – will be essential to making outsourcing relationships work better in 2013, when the only other trend we can be sure of is change.

A flexible approach to offshoring
As the business world tries to pinpoint which global markets are set to grow in 2013, their mix of global outsourcing locations must remain flexible to meet demand.
While cost will inevitably remain the primary motivation to offshore, smart companies are scouring the market for the best options in terms of both quality and value for money.
The availability of a well-educated, English-speaking workforce which also shares some cultural affinity with the UK, balanced against cost and flexibility, are other key considerations.
As political stability, education and technological infrastructure continue to progress in ever more corners of the globe, increasing numbers of new destinations will begin to tick the right boxes.
Ultimately it comes down to the type of service companies are looking to offshore. Not all destinations are equally strong across front and back office services. Some, like China, are perhaps strongest in ITO, whereas India was the default offshoring destination for UK businesses, with the Philippines catching up on both voice and BPO.
It is up to their BPO partners to consult on how to structure the right mix of locations to provide the agility to better deal with, and capitalise on, changes in market conditions.
360 degree data
According to IDC's 2012 Digital Universe report, the amount of data created globally doubles every two years. The potential power to leverage data to generate greater insights into the way people like to buy, use and pay for goods and services are limitless.
What's now exciting is the emergence of new ways of developing a complete '360 degree' view of customers or citizens using the vast array of data collected by BPO providers on behalf of their clients.
By joining up different sources and analysing data from each to create this picture, outsourcing vendors can now better empower clients to tailor their services.
For example, a BPO provider can use the data it collects on payment and delivery preferences from a particular person on an e-commerce website to easily customise their settings for future purchases; in local government if a citizen has contacted their council online then it's likely that they may wish to pay for their council services online too.
Expect to see increasing numbers of BPO providers enhancing their skills, capacity and infrastructure needed to both handle and analyse data in 2013, and watch them work with their customers to improve service delivery using their conclusions. "