IT outsourcing predictions for Europe in 2013. Part Three T-Systems
Here is another round of predictions about the European IT outsourcing market next year. Yesterday I featured outsourcing lawyer Mark Lewis of Berwin Leighton Paisner and the previous day it was the predictions of KPMG's Lee Ayling.

Today it is the turn of T-System's UK head Sam Kingston to give some of his views on some of the trends that will hit the IT outsourcing sector this year.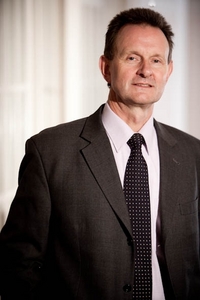 "1.Software as a Service (SaaS) will see renewed enthusiasm in the guise of application portal implementations
Whilst the past decade was very much the era of the outsourcer, we are currently seeing a new age ushered in, where the chief service being sought is delivery of line of business applications as purchasable commodities. These 'apps', with no need for complicated systems architecture, will be sourced from internally created, or hosted store fronts. The iPad generation has accelerated the change in corporate application dynamics, and acceptance of their employment will increase as the larger vendors and service integrators jockey for position as leading providers.
2. As a direct result of the acceptance of SaaS as a desirable utopia, corporations will move the needed upgrade or migration of key line of business applications up their priority list.
Always the bane of any EUC upgrade planning, due to time and expenditure required, application migration is often postponed for as long as is possible without causing detrimental effects on the business. Finally, with the advent of application portals, SaaS, and the pressure to move forward with new technology such as tablets and smartphones, corporations are now able to construct a viable business case to justify those application changes that were previously considered too expensive. Operators within the application migration space need to be prepared for this, and more importantly be able to take corporations from a classic model to the application portal.

3.Security initiatives will pave the way for increased interest in public cloud storage
The taboo discussions about moving data to the public cloud will finally become open debate as intermediary security specialists step in to provide encryption and token secured data capabilities. Vendors like CipherCloud will see a boom in demand for their product, as corporations evaluate their long term storage expenditure. Previously shying away from public cloud data storage due to valid perceived risks, the offerings from these new vendors will renew boardroom discussions about where organisations are willing to store their corporate data. With at-rest 256-bit encryption, encrypted transit, and third party token hosting, the option to store data in the cloud quickly becomes a cost effective proposition that should not be discounted by any pragmatic organisation.
4.Collaboration is King in 2013
Office 365, Google Docs, and all manner of on-line collaborative toolkits are now available on the market. With travel expenditure reduced, and more interactive meetings taking place over the internet, it is crucial for providers of collaborative software to rise to the top. The release of the next version of the Microsoft Office suite, internally known as Wave 15, sees the entire extended family of Office products, including Project, Visio and Lync, stepping up to version 2013. With Exchange 2013 and SharePoint 2013 also being released, the emphasis next year is all on collaborative working and social interaction within the business. With the lines between corporate and personal devices blurring, so too are the ways in which employees work and communicate with each other. Widespread use of Facebook, Twitter, and other social networking sites are driving the development of new methods employees will use for working and interacting. Companies need to be ready to embrace the changes in cultural acceptance of social interaction tools such as these in order to stay ahead of the competition in 2013.

5.Consumerisation will evolve from a buzz word into an activity
If 2012 was the year of consumerisation discussions, 2013 has to be the year of action. Companies offering routes to consumerisation who want to be taken seriously, need to offer a real and viable way for corporations to move to a consumerised strategy. This may begin with BYO initiatives, incorporate application migration and portals, in order to lead to true consumerisation. The ability to access line of business applications from any endpoint device, from any location, at any time. This transition is not an easy journey, and will take time, but those corporations willing to visualise the end goal and start to make changes to head towards this objective will find themselves leading the market as they're workforce becomes more fluid and agile in a strained economy where stagnant procedures and outdated methods lead to failure.

6.Tablet devices will become more readily accepted into business with easier integration paths
Like it or hate it, Microsoft's release of Windows 8, along with their new surface devices, will help to smooth the way for acceptance of tablet devices as a business focused tool. This will not just be limited to Microsoft devices, iOS and Android based alternatives will see deeper market penetration, as the stigma attached to the inclusion of these devices is eroded. The cloud security discussions will also help in this space, as secure data storage can be extended down from the clouds to these next generation endpoints.

7.Companies will look to BYO as an enabler to squeeze further cost savings from infrastructure budgets
The client based virtualisation solutions offered by companies like VMware, Citrix and MokaFive will present corporations with real opportunities to save on capital outlay and operational expense when it comes to on boarding of contract staff (freelancers). The provision of a corporate image, within a secured container, onto a contractors own hardware will mean day one productivity, and removal of the traditional practice of purchase and provision of corporate hardware to these temporary employees. With economic growth still wavering, and companies looking to remove costs wherever possible, the CIO will be squeezed to undertaken initiatives like this in order to fund other critical investments.

8.Avalanche of Windows XP migration projects
With one year to go until Windows XP is officially retired for good, companies who have not moved off this ageing platform will start to feel uneasy as vendors wind down any remaining support for products sitting on this desktop OS. This D-day of the modern IT era has always felt far enough away, to some, to be brushed aside. When supporting vendors start to announce end dates for their XP based products, the realisation that the date is fast approaching will hit these companies, and a wave of migration projects will be kicked off in a bid to at least move the underlying OS forwards onto the next supported platform. Windows 8 is still too fresh, and its benefits beyond the tablet are still being debated. Windows Vista is a non-starter, so this leaves the rational choice for the next step to be Windows 7."