Could Switzerland's IT services sector banish its Cuckoo Clock Image?
As Orson Welles in the Third Man said: "In Switzerland they had brotherly love – they had 500 years of democracy and peace, and what did that produce? The cuckoo clock."

Download this free guide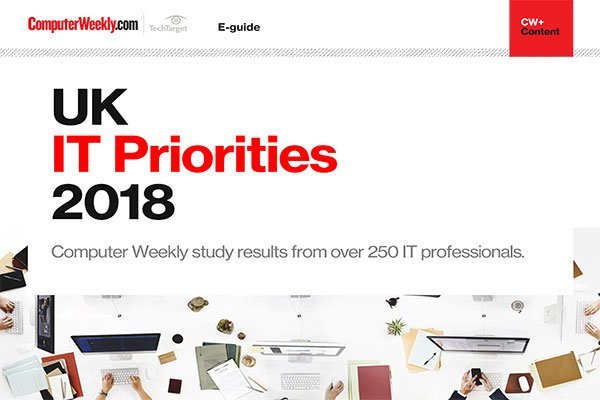 UK IT Priorities 2018 survey results
Download this e-guide to discover the results of our 2018 UK IT Priorities survey, where IT leaders shared with us what they are going to be investing in over the coming 12 months.
By submitting your personal information, you agree that TechTarget and its partners may contact you regarding relevant content, products and special offers.
You also agree that your personal information may be transferred and processed in the United States, and that you have read and agree to the Terms of Use and the Privacy Policy.
Continuing the film theme, this time Monty Python, we could ask the question what have the Swiss every done for us? The answer might well include the Cuckoo clock, banking, cheese and chocolate.
But according to a press release we received this week, IT services accounts for six times more export value to Switzerland than cheese and chocolate put together.
In fact exports of Swiss IT products and services were worth 8,814 billion CHF (over £6bn in 2011) compared to a mere 1,335 billion CHF (just under £1bn) worth of cheese and chocolate.
A report, from ICT Switzerland, lists IT among the top ten main export groups, according to foreign trade statistics from the Swiss Customs Administration.
According to one supplier IT services such as data storage in Switzerland are becoming increasingly popular, as global companies are choosing to take advantage of the country's strict privacy laws.
The NSA scandal is only going ton increase interest in storage in Switzerland said Mateo Meier, director of Swiss data storage company, Artmotion. "Switzerland has previously been associated with luxury food and jewellery exports, but now we are receiving international recognition for IT services as well. The country has traditionally acted as a hub for multinational corporations' financial needs, and we're using the same experience and expertise to become a big player in the IT industry.
"Within the IT industry, private data storage using dedicated servers has become highly sought after. No longer happy with cloud computing and US data storage companies, firms are turning to so-called 'Silicon Switzerland' to entrust important data and business secrets. In light of the NSA scandal, we've seen more interest from companies across the oil and gas, financial and retail sectors."