Barclaycard stick on card is unglamorous but appropriate technology
In a detour from my outsourcing coverage I attended a contactless payment innovation announcement from Barclaycard. This was being hailed as a technology that would enable contactless payments to be made by mobile phone.
The rationale is that the mobile phone is never far from your side and is therefore the perfect accessory for making quick low value payments. As a Computer weekly journalist I was expecting some app that had been created to embed technology into a phone.
But to my surprise it was a card, a third of the size of a normal one, that is sticky on one side. The user simply sticks it on their phone and away you go.
Not only is it simple to use, but it works on any phone. For that matter, on any extremity.
This does actually seem a great way to get more people using contactless payments.
My only concern is that someone could easily remove the sticker from your phone and use it with theirs. It would take ages to notice such is the seamless integration with your handset (see pictures for different versions).
Here is the Apple iPhone version: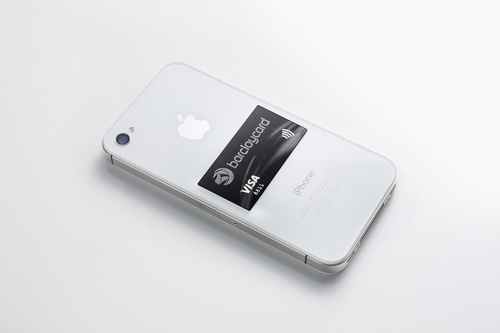 Here is the Nokia version: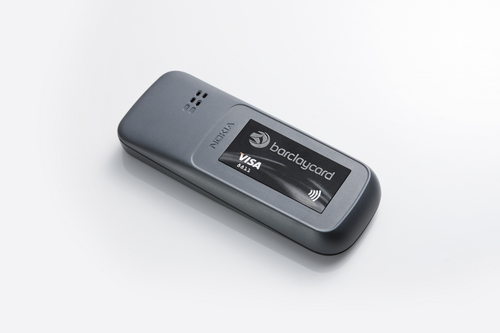 Here is the Blackberry version: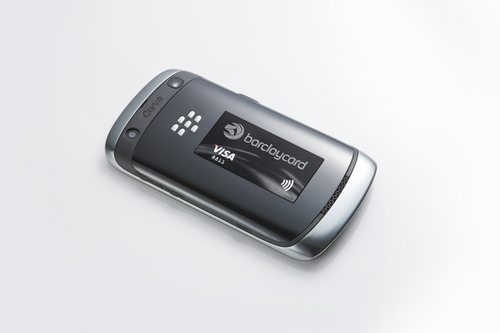 Here is the KarlPhone version: